Your Images. Your Clients. Your Life.

Your Ordering Solution.

Flexible solutions so you can spend more time doing what you love. It's the Bay way!
Powerful for Pros
Powerful desktop ordering
Bay's full selection of products & services
Optimized for frequent & high volume orders
Choose Full Color Correction or Economy No Color Correction
Build your own packages from units
Easy Online Ordering
Order all of Bay's most popular products
Powerful design tools for Books & Albums
Organize your images into collections
Save your projects for easy reorder
Unbranded wall previews to share with your clients & friends
Book & Album Builder
Order Books, Albums & Calendars
Be creative with powerful design tools
Chock-full of Custom text, layouts, & more
Save projects for editing & reordering (think companion albums!)
Fast order upload to Bay Photo
Still not sure which ordering solution is right for you?
Let's compare
Find the software that works for you
No two photos are alike, nor are any two Photographers. That's we offer a variety of industry-leading ordering tools, FREE for you to use. Find your go-to solution, or feel free to pick-and-choose according to your needs.
Solutions for Sports, Schools, and Volume Events
Our workflow solutions for Sports, Schools, and Volume Event Photographers are designed to help you run a profitable business.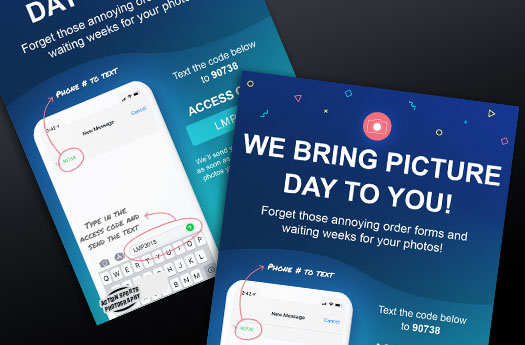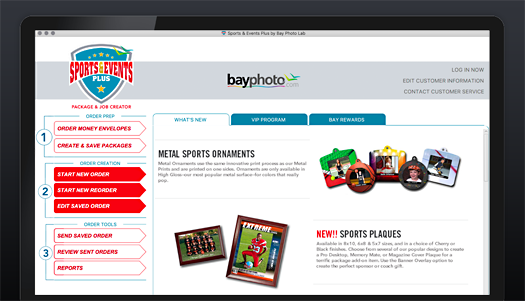 Integrated Partners
The following companies have chosen to partner with Bay Photo Lab to offer their users the highest quality professional photo products. The Integrated e-commerce, proofing, ordering, and studio arrangement solutions give Photographers the control, flexibility, and ease of use needed for successful sales.
We are always looking for new Integrated Partners! If you're interested in integrating with us, please email baybizdev@bayphoto.com to get started.