Now photo walls are easy to design, install, and update!
CollageWall photo displays include a complete system for precise and easy installation of beautiful photo walls from Prints on Photo Paper or MetalPrints.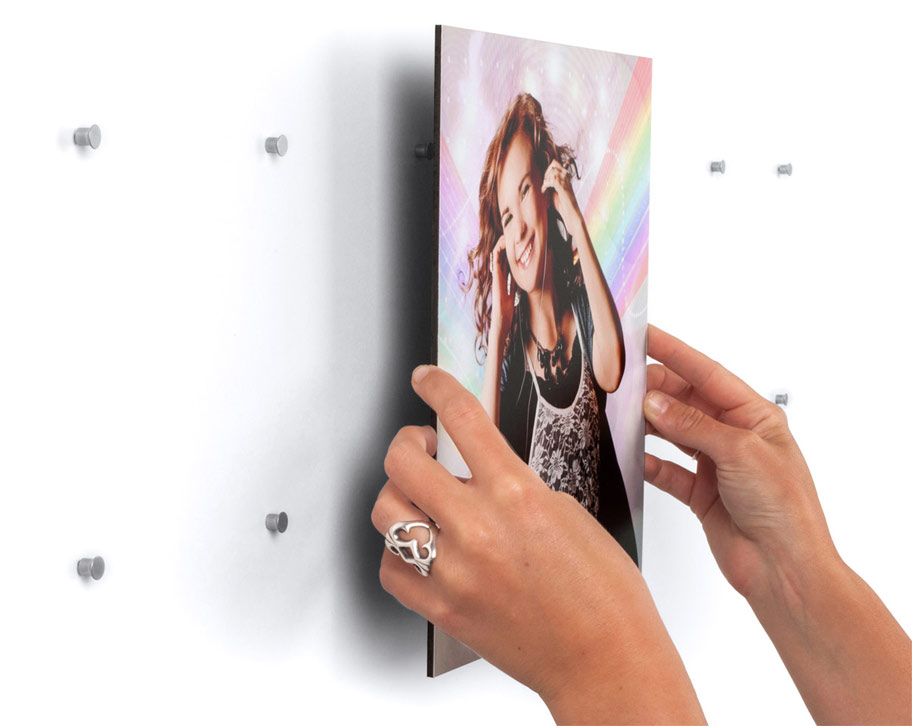 The CollageWall System
CollageWall photo displays are supported by a grid of push-in pegs, so pictures hang aligned and stay level, and you can add, remove and rearrange pictures in seconds.
Installation is fast and fool-proof
Your order includes everything needed to easily hang the collages—even the tape to put up the template.
Pictures hang aligned and stay level
No more need to straighten pictures.
Display your work more easily and more often
Every empty wall is chance to get your work seen and discussed.
Display Options
Each CollageWall photo display comes with two ways to display the prints.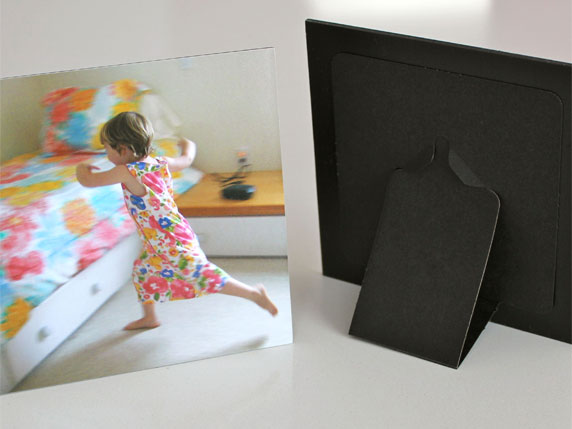 Prints
Choose from Photographic Prints or MetalPrints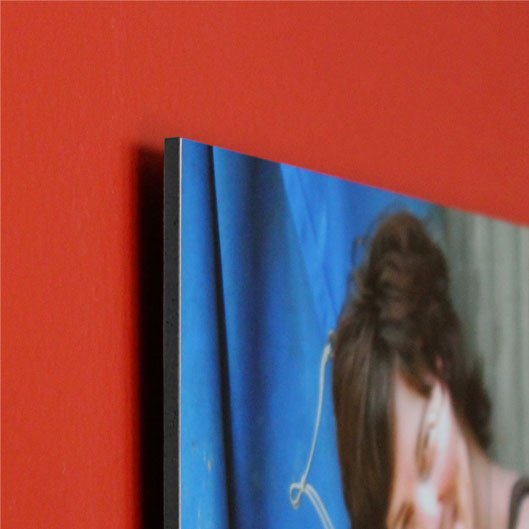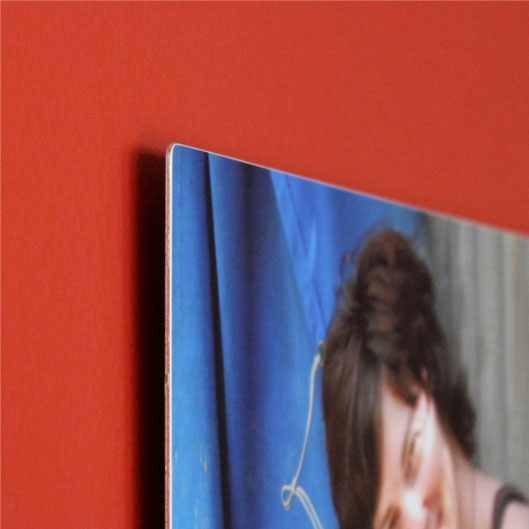 Arrangements & Prices
Choose from dozens of layouts. In the CollageWall® Catalog of Bay ROES or Online, just drag-and-drop your photos into one of these templates. Prices include everything: Prints on Photo Paper mounted on black-edged 2mm masonite or MetalPrints, hanging hardware, paper template and the customized installation experience.
Gift Notes for a Personal Touch
Gift Notes are printed single-sided on 5x7 white stationary paper with your artwork or text. Perfect for when you want to feature a special greeting, promote your brand, or even include your invoice in a drop-ship order going directly to your client. Gift Notes are currently available for orders placed through Bay ROES only.

5x7 Gift Note - Your File
Custom printed in full color using the artwork you provide.
Upload your artwork file in the "Add a Gift Note" option in the Cart area of Bay ROES
We accept 8-bit sRGB JPEGs or PNGs
For best results, size your file to at least 4½x6½" at 300dpi
Designs are not printed full bleed; Gift Notes are printed with a 1/4" white border
We print black and white or full color
$3.25 each (one Gift Note per order)
5x7 Gift Note - Text Only
You type your message, we deliver it printed in simple and elegant black text.
Type your message into field provided in the "Add a Gift Note" option in the Cart area of Bay ROES, using returns where you want multiple lines
Text will be center justified on the paper
Text will be printed black in Goudy Old Style (shown on right, above), a simple and elegant font that suits any message
Font size varies depending on the amount of text and lines (the more characters or lines, the smaller the text)
$3.25 each (one Gift Note per order)
Ordering
All of our ordering tools feature free templates and drag-and-drop ease for Windows and Mac users.

Online Ordering
Quick & easy ordering from your web browser

Desktop Ordering
Full of powerful features + quick volume ordering for Power Users