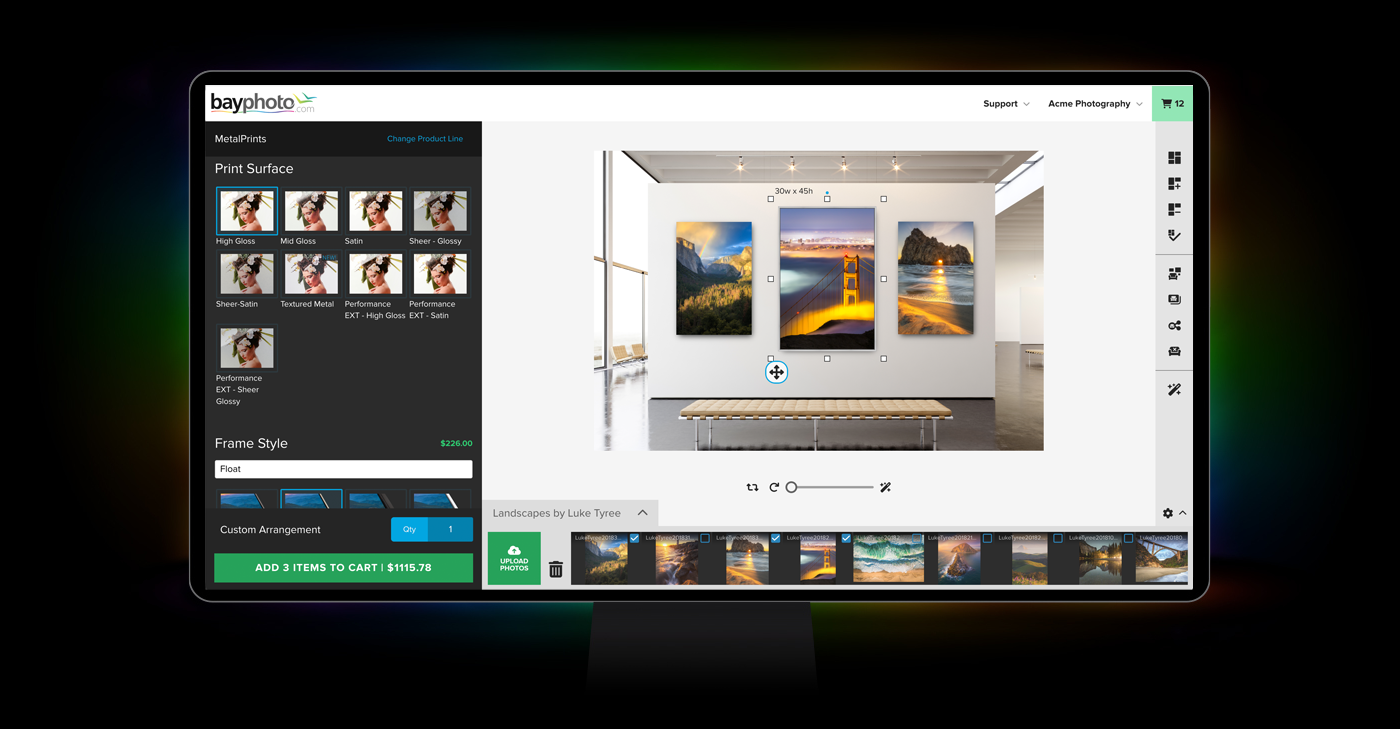 A Customizable Experience
Explore features like the ability to toggle between light and dark themes, turn filenames on or off, and more to customize your ordering experience.

Shows Well, so You Can Sell More
Toggle the Bay Photo branding and prices off, and you have an instant in-person sales tool. It works in your browser on your laptop, desktop, or tablet.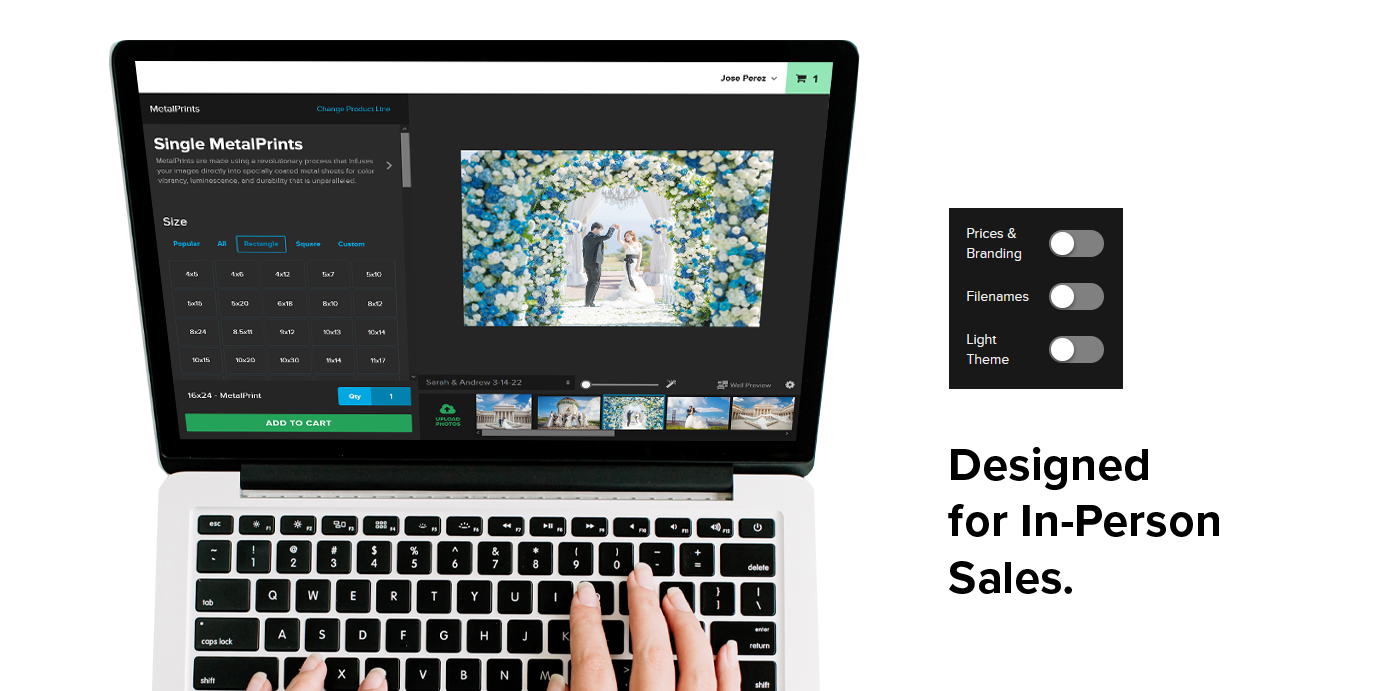 An Essential Part of Your Workflow
Save multiple projects to work on them concurrently (people photographers, you know what we're talking about), or easily reorder them later (gallery sales, this is all about you).

Products? Only the best.
You already know about Bay Photo's quality. Click a product below to start creating your masterpiece.
Trending
Photographer and Artist Favorites.
Wall Displays
Beautiful display options for every situation.
Prints
The highest quality professional photo prints, mounting, and finishing options.
Albums & Books
Beautifully hand-crafted from cover-to-cover.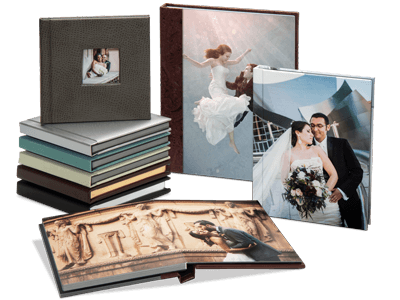 Featuring the largest selection of cover and page options, so you can create the perfect flush mount album.
Cards & Photo Gifts
High quality Cards and unique Photo Gifts made to be cherished.
Business
Specialty items and signage to help spread your message.
Sample Sets
Know your options, so you can select the perfect presentation for your images.
Retrieve Saved Orders
Our Online Ordering tool for Books, Albums, and Calendars allows you to save your projects to finishing editing later, and for quick re-ordering. To access your saved orders, click the link below and login when prompted.
Don't See What You're Looking For?
Try Bay ROES for the full selection of Bay Photo's products and services, in a powerful desktop application.