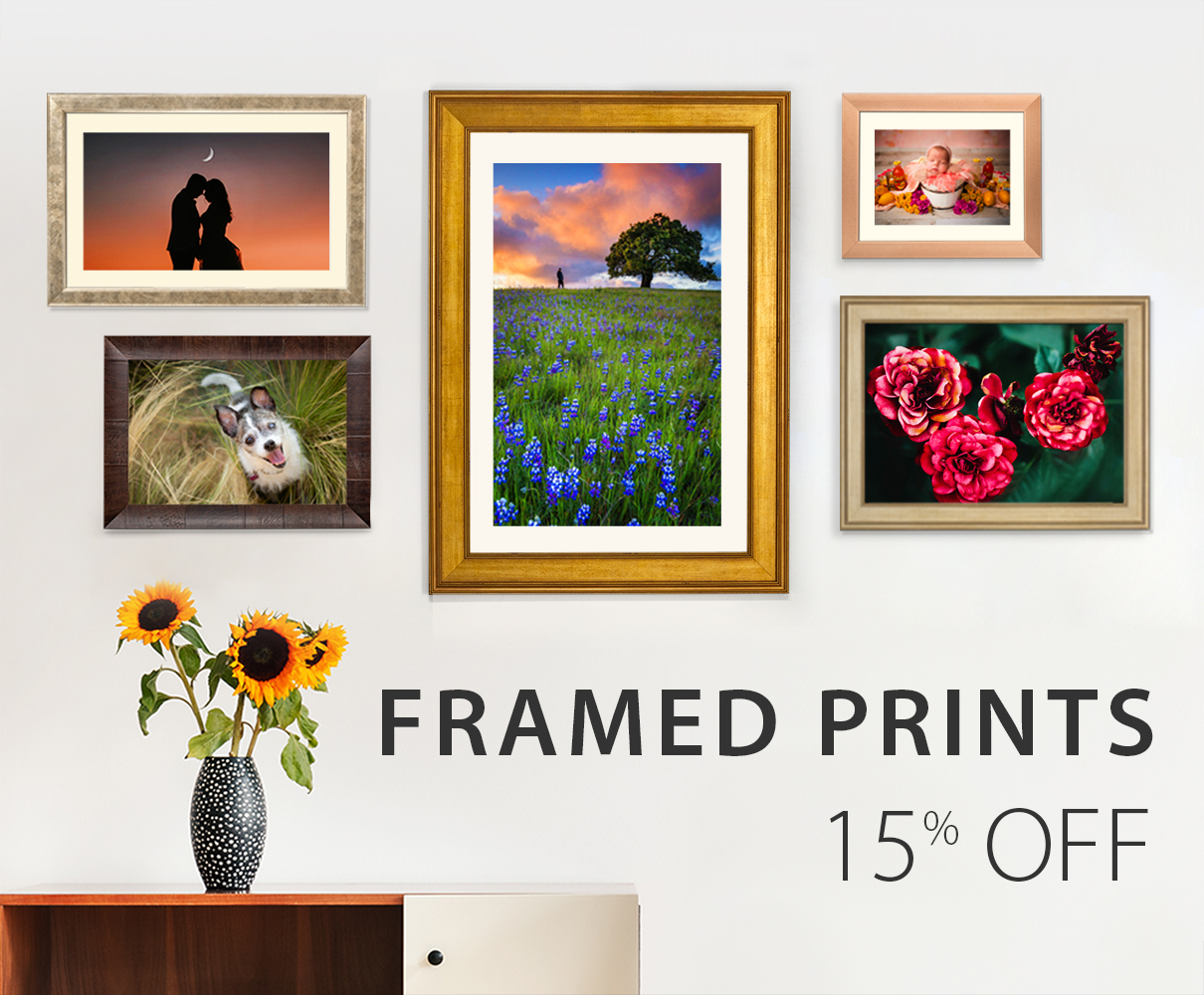 15% Off
Framed Prints!
Choose from over 80 mouldings which span from traditional Wood, Barnwood and Bamboo, across Modern, Metal and Americana, to Ornate, Gallery and NEW Museum Classics. Float Frames will have your MetalPrint or Canvas Wrap floating 1/4 inch from the edge of the frame for a stylish and elegant look.
Valid 3/30/2021 - 4/15/2021 for MetalPrints, Canvas Prints, Photographic Prints, and Fine Art Prints when ordered with a Frame; Prints ordered without a Frame do not qualify. May not be combined with any other offer. Normal shipping and handling charges apply.
Use promo code

15FRAME

| Expires

4/15/2021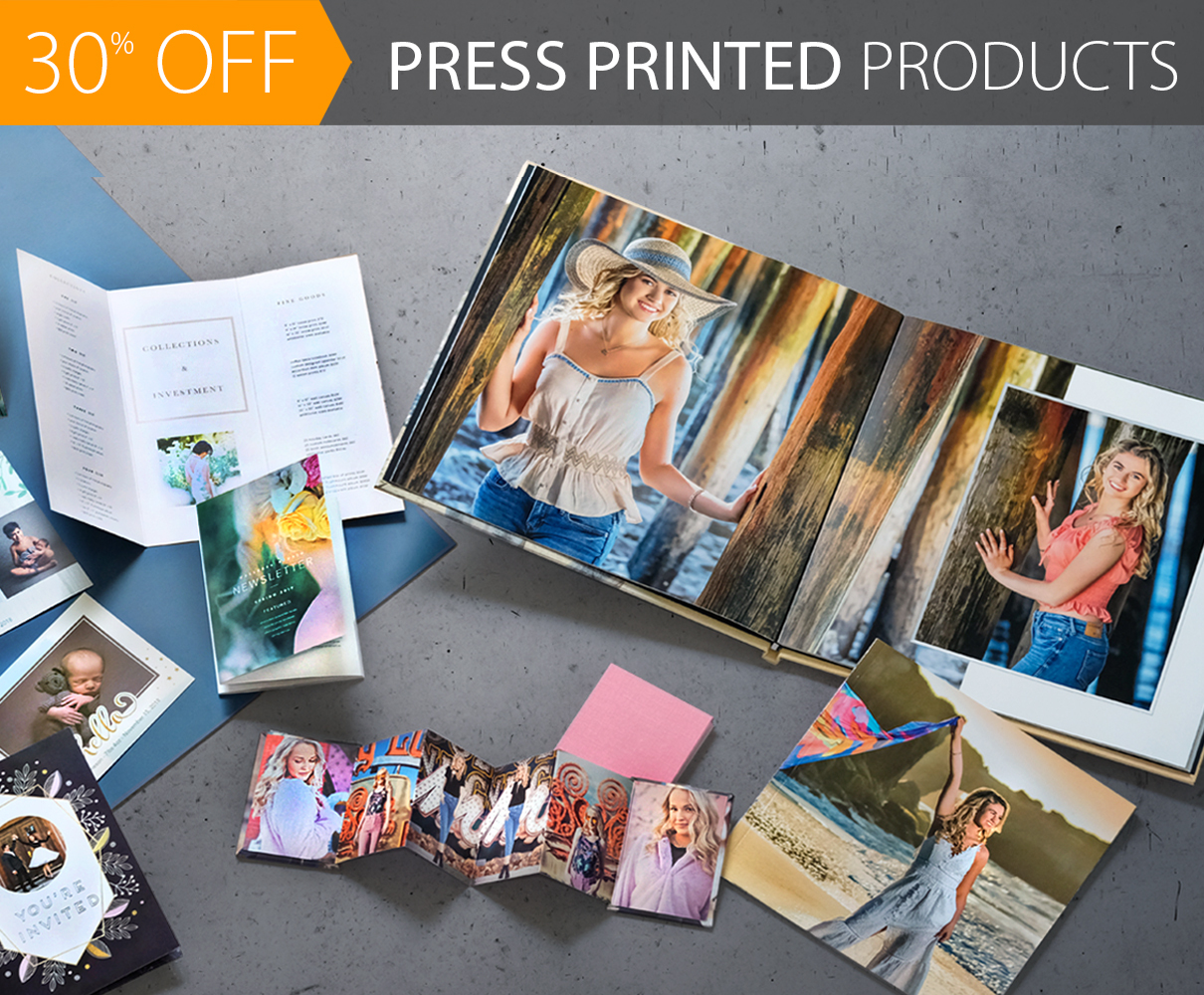 30% Off
ALL Press Printed Products!
Our full selection of Press Printed Products is 30% off through April 8th! Using the highest quality digital press printing technologies available, our Press Printed catalog includes coffee table style BayBooks, Mini Accordion Wave Books, Calendars, Magazines, Brochures, as well as a wide variety of Flat and Folding, Creative Edge Die Cut and Foil Cards. Easily drag-and-drop your images into our pre-made designs, or create your own artwork.
Valid 3/23/2021 - 4/8/2021 for unlimited quantities of Press Printed Products. May not be combined with any other offer.
Use promo code

30PRESS

| Expires

4/8/2021
25% OFF YOUR FIRST ORDER!
Welcome to Bay Photo! We have worked tirelessly for over 44 years to provide photographers with the highest quality professional photo products available. We encourage you to browse all of they ways you can give your images and artwork a truly remarkable presentation. When you're ready to order, sign up for your free Bay Photo Account and check your email for the promo code to save 25% off!
Want more Great Offers from Bay Photo?
Bookmark this page and visit frequently to see current and active promotions, coupons and discount codes. We also encourage you to subscribe to our email list, or follow us on Facebook, Twitter, and Instagram for the latest news and savings!
Stay Informed!
Join our creative and unique community to keep informed with up-to-the-minute news, offers, and inspiration from Bay Photo and the amazing industry we belong to.
Follow Us
For news, inspiration, and offers! We also welcome you to share your ideas, images, and finished masterpieces.
Join Our Email List
For offers, photo education, events, and new product announcements delivered right to your inbox.
Sign Up for News & Offers