15% Off
Fine Art Prints!
Fine Art Prints are available on your choice of 18 exquisite Fine Art Papers from leading manufacturers. We use high-quality archival inks on a high-resolution large format inkjet printer to produce images with smooth tones and rich colors, for a museum-quality print with a beautiful finish, whichever paper you go with. Choose from a variety of display options, including Deckled Edges and handcrafted Frames.
Valid 6/22/2021 - 7/8/2021 for unlimited quantities of Fine Art Prints and their corresponding Mounting, Framing, and other display options. May not be combined with any other offer. Normal shipping and handling charges apply.
Use promo code

FINE15

| Expires

7/8/2021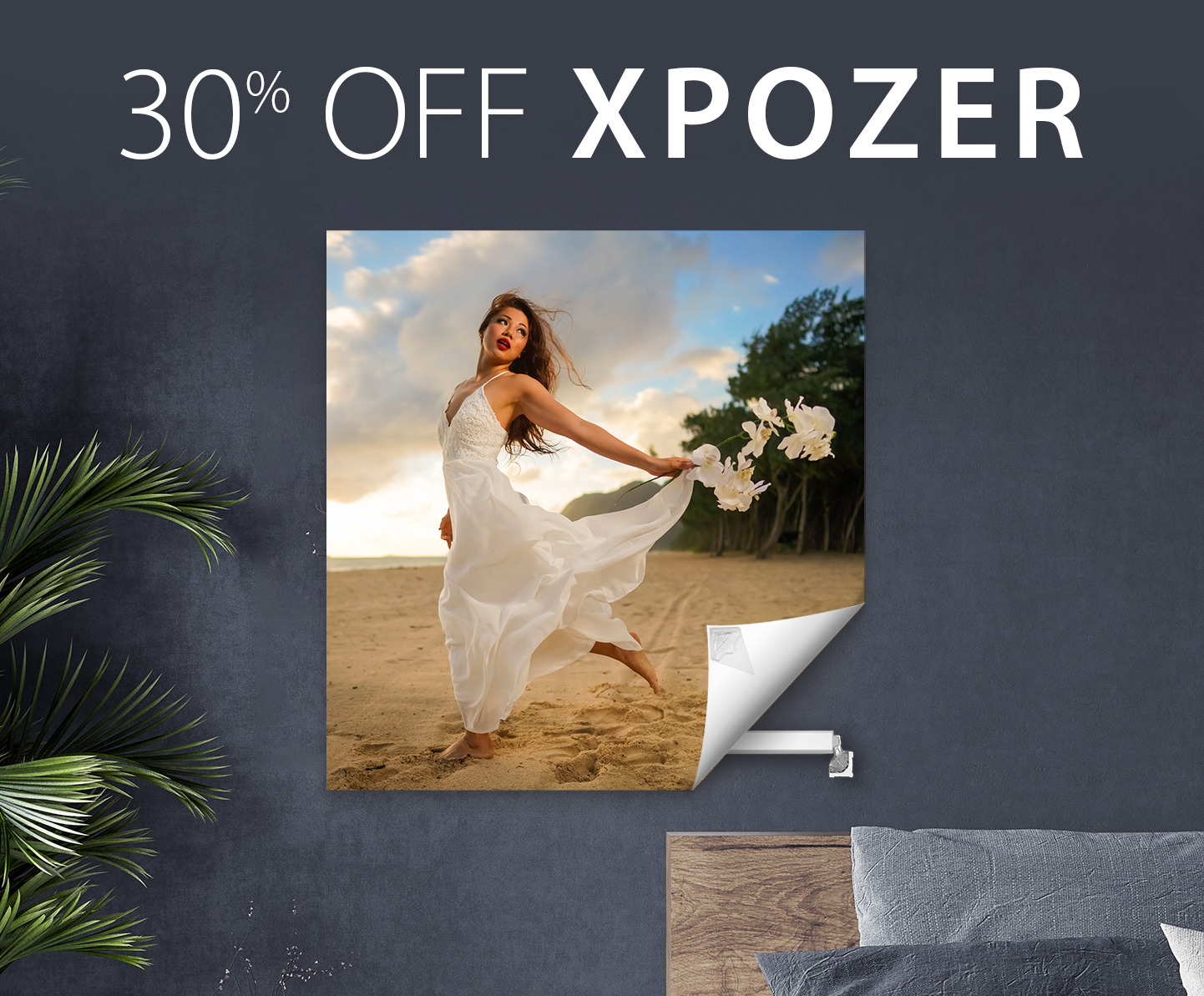 30% Off
Xpozer!
Xpozer features your images printed on Vivid or Radiant Satin in sizes up to 40x80". With no frame needed, Xpozer floats away from the wall for a modern gallery look. The lightweight tension hanging system makes Xpozer highly portable and quick to assemble, for a cost-effective, impactful display. Easily refresh your Xpozer displays as often as you like with Xchange Prints.
Valid 6/15/2021 - 7/1/2021 for unlimited quantities of Xpozer Prints, including Xchange Prints and Expo Display Kits. May not be combined with any other offer. Normal shipping and handling charges apply.
Use promo code

30XPOZ

| Expires

7/1/2021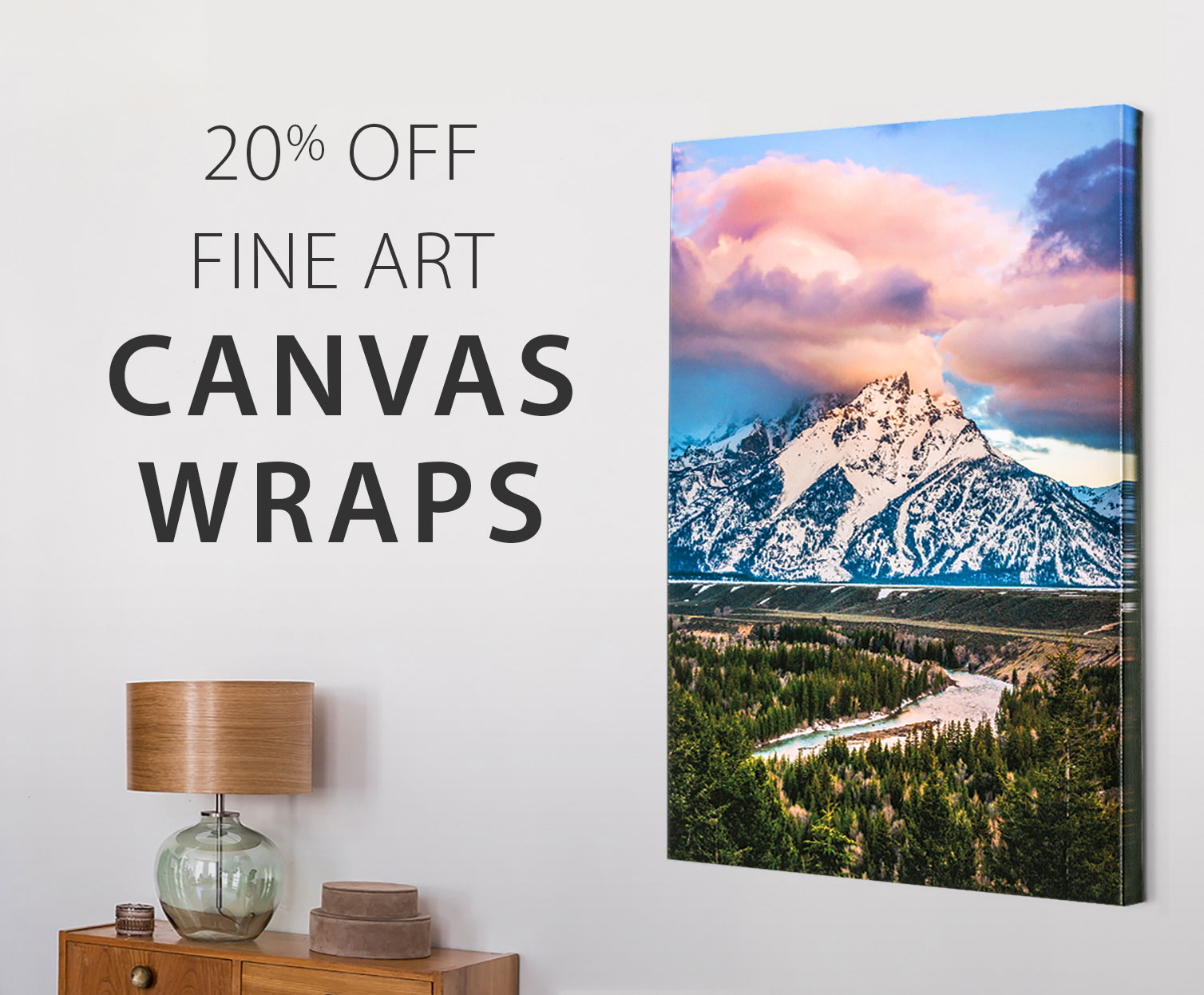 20% Off
Fine Art Canvas Wraps!
Bay Photo's professionally crafted Fine Art Canvas Wraps are printed directly onto museum quality canvas with archival inks. The print is then wrapped around a wood stretcher frame and finished with a Lustre or Glossy protective coating. Displaying your Canvas Wrap is easy with your choice of hanging hardware and optional Float Frame. Canvas Wraps are perfect for landscapes, portraits, art reproductions, and more.
Valid 6/8/2021 - 6/24/2021 for unlimited quantities of Fine Art Canvas Wraps and their corresponding framing and finishing options. Offer is not valid for other types of Canvas Prints including (but not limited to) Wall Clusters and Splits, Photographic Canvas, Canvas ThinWraps, Canvas Board, and Loose Canvas. May not be combined with any other offer.
Use promo code

20WRAP

| Expires

6/24/2021
25% OFF YOUR FIRST ORDER!
Welcome to Bay Photo! We have worked tirelessly for over 44 years to provide photographers with the highest quality professional photo products available. We encourage you to browse all of they ways you can give your images and artwork a truly remarkable presentation. When you're ready to order, sign up for your free Bay Photo Account and check your email for the promo code to save 25% off!
Want more Great Offers from Bay Photo?
Bookmark this page and visit frequently to see current and active promotions, coupons and discount codes. We also encourage you to subscribe to our email list, or follow us on Facebook, Twitter, and Instagram for the latest news and savings!
Stay Informed!
Join our creative and unique community to keep informed with up-to-the-minute news, offers, and inspiration from Bay Photo and the amazing industry we belong to.
Follow Us
For news, inspiration, and offers! We also welcome you to share your ideas, images, and finished masterpieces.
Join Our Email List
For offers, photo education, events, and new product announcements delivered right to your inbox.
Sign Up for News & Offers