Specials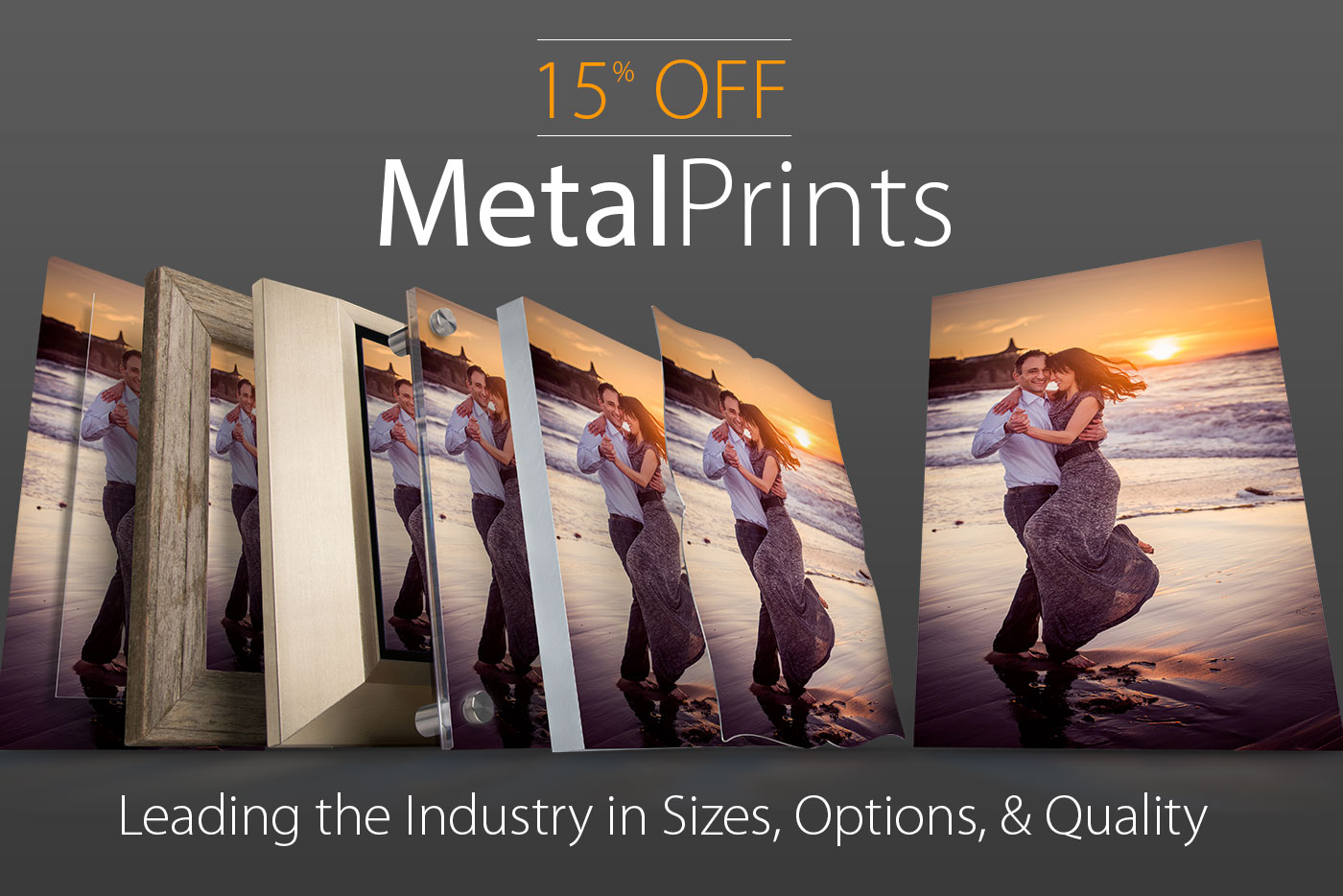 15% Off MetalPrints!
Bring your stunning images to life on Bay Photo's industry-leading MetalPrints! There is no better medium to deliver unique durability, unforgettable detail, vibrant colors, and dazzling luminescence. MetalPrints are waterproof, scratch-resistant, and available in any size from 4x4" through 48x96" with a wide variety of surfaces and creative display options.
To redeem this offer, enter promo code 15MET in the cart area when ordering in Bay ROES or online. Offer is valid 1/16/18 - 2/1/18 for Single, Double Float, and Creative Edge MetalPrints and their corresponding Framing and Mounting Options, as well as MetalPrint Sample Packs, CollageWall® displays, and Clusters and Splits made from MetalPrints. Prints on Metallic Surface Photo Paper are not included. Discount will not be shown at checkout, but will appear on your final invoice. May not be combined with any other offer.
---
25% Off Your First Order!
For a limited time only, save 25% off your first order through Bay Web Ordering or Bay ROES. For instructions on how to redeem this offer, fill out our New Customer Account Request form.
This offer is not valid for Kingston Album purchases. May not be combined with any other offer.
---
24 Hour Sales on Facebook & Twitter
Do you LIKE us? Do you FOLLOW us? We recommend it, because now we will announce a special 24 hour sale every week exclusive to our fans on Twitter and Facebook! So far we've featured amazing deals like 1/2 off MetalPrint Sample Packs and 50% Off 8x10 prints. Don't miss the next one…
---
Sign up for our email newsletter!
Sign up for Bay Photo Lab's email newsletter, and get info about Bay Photo's offers, events, and new products delivered directly to your inbox.