'Tis the season to impress with holiday themes that make your images merry.
Whether your clients celebrate Christmas, Hanukkah, Kwanzaa, New Year's, or prefer a more non-denominational season's greeting, we've got you covered with our wide selection of templates and products to cover all of your Holiday needs. From ordering tools to unique photo gifts, to packaging and delivery, we'll make sure your season is a bright one.
Deliver the holiday spirit
Upgrade your presentation with a dash of holiday spirit while marketing your business! Many of
our Presentation and Packaging items can be customized to correlate with your branding, and
Professional Photographers can delight in personalizing the delivery of their images.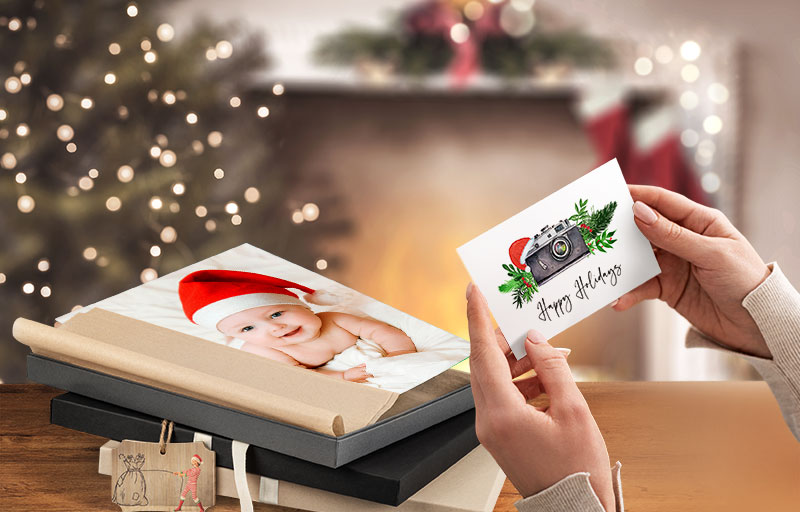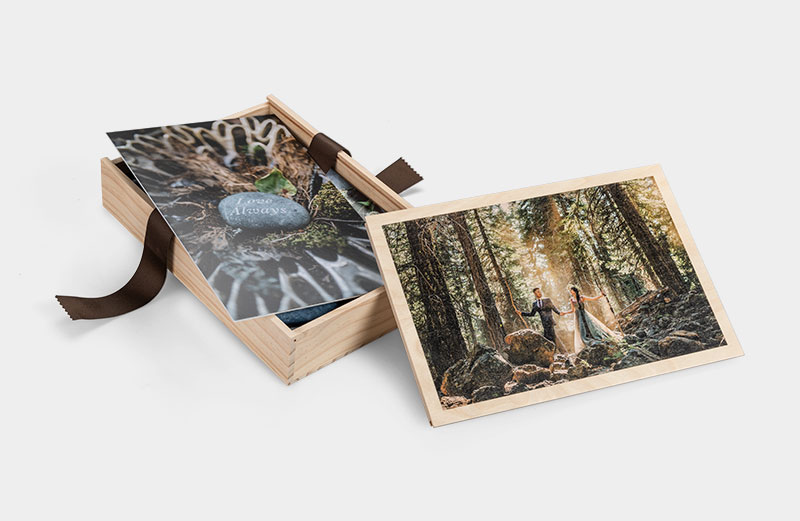 Bundles of Joy with Wood Boxes
Customize engravable and printed Wood Boxes with a special greeting or festive image. Available with MetalPrints or Photo Prints as contents, and perfect for storing seasonal treasures like Ornaments.
Order Now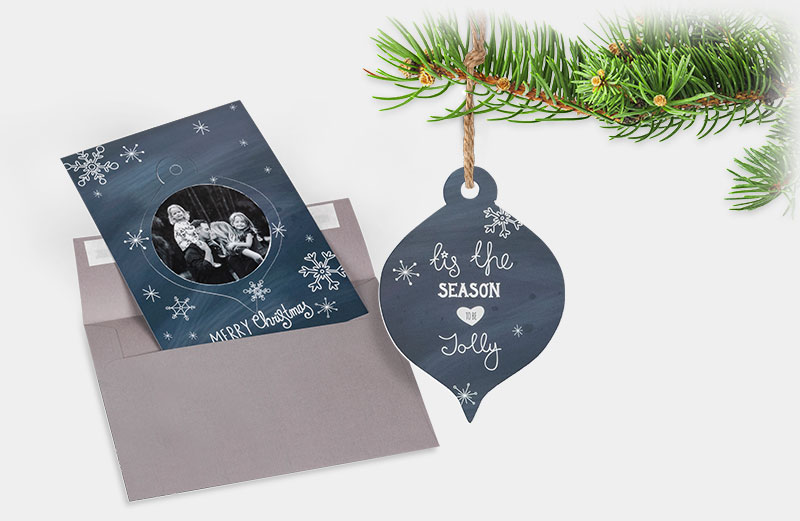 PopOut Cards for Promotion
Give your business the gift of holiday promotion, with Creative Edge PopOut Cards! Your clients will love this marketing piece, including an ornament keepsake from their session.
Order Now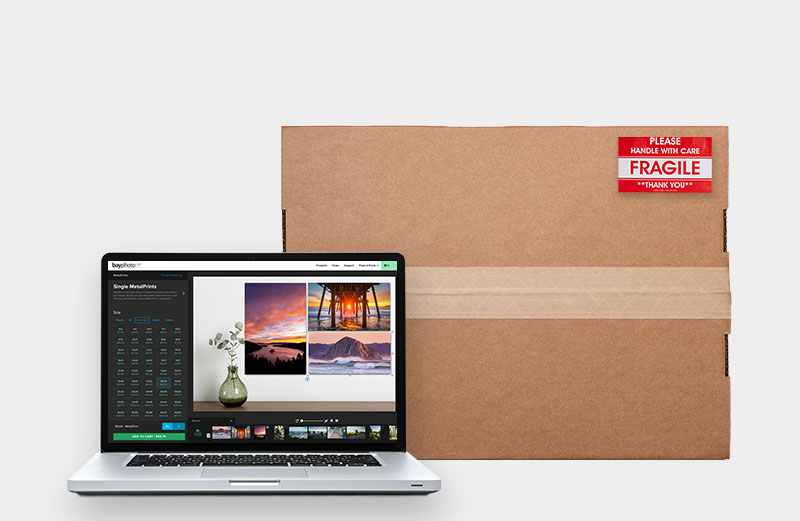 Trustworthy Drop Shipping to Clients
Our white glove care pairs perfectly with our white label shipping, so your special deliveries arrive safely and securely on your client's doorstep.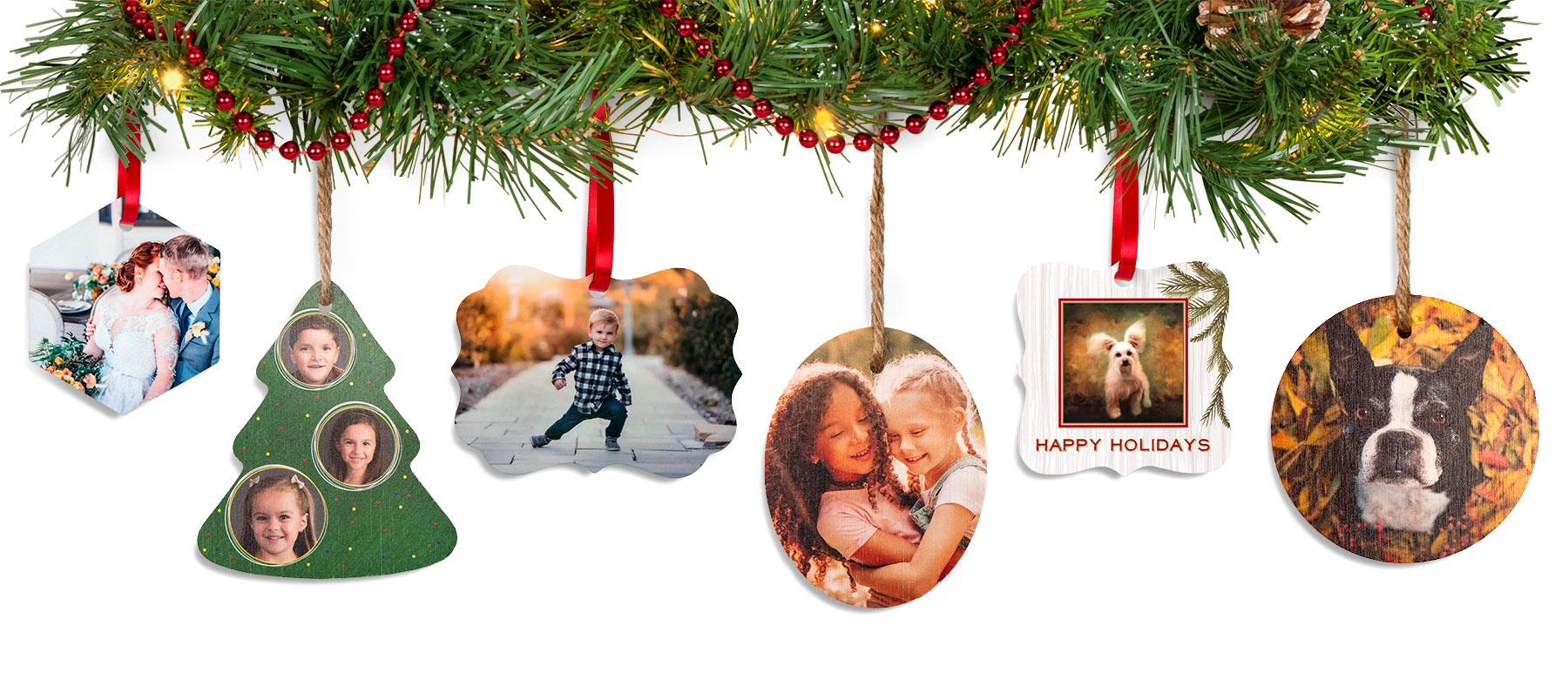 FILL STOCKINGS WITH CHEER
These small-size photo gifts bring big smiles! Perfect as client package add-ons or sentimental
gifts that make your images go a long way.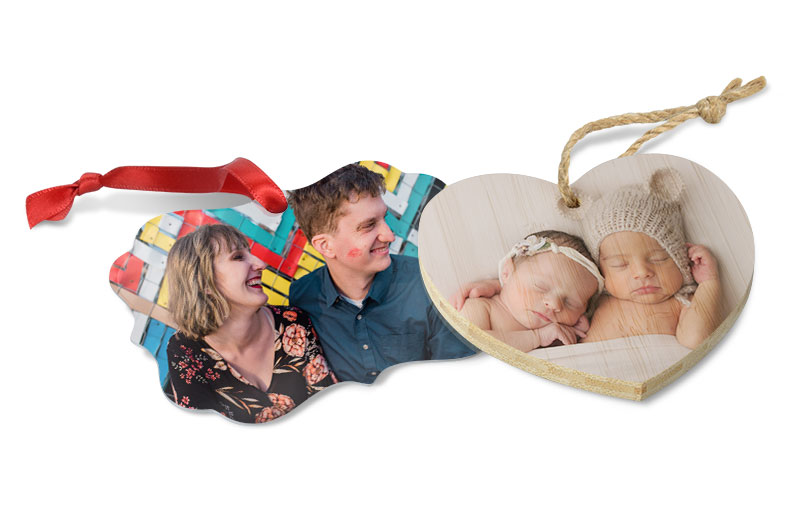 Metal and Bamboo Ornaments
Photo Ornaments are a fan favorite, ready for the tree in 14 fun shapes. Perfect as gifts or add-ons.
Order Now
Photo Jewelry
Photo Jewelry features your shots on Metal, inserted into nickel-free pendants in 5 stylish shapes.
Order Now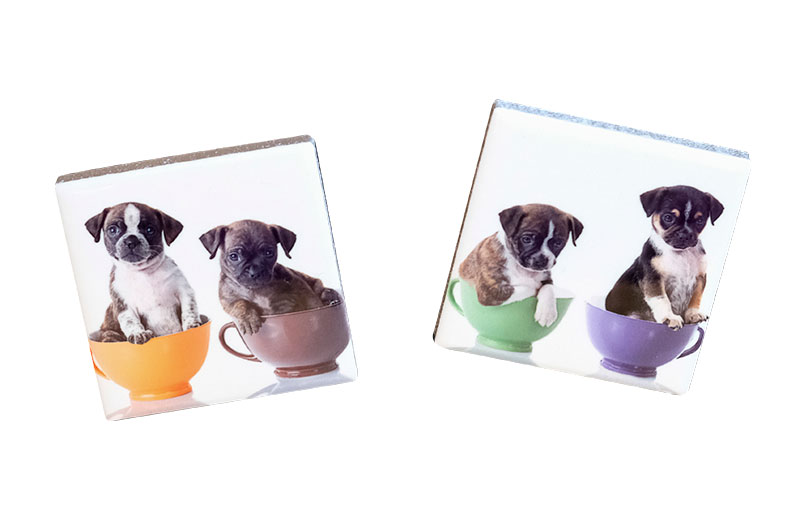 Ceramic Photo Tiles
Ceramic Tiles showcase your images from sizes 2x2" to 12x12", as magnets, coasters, and more.
Order Now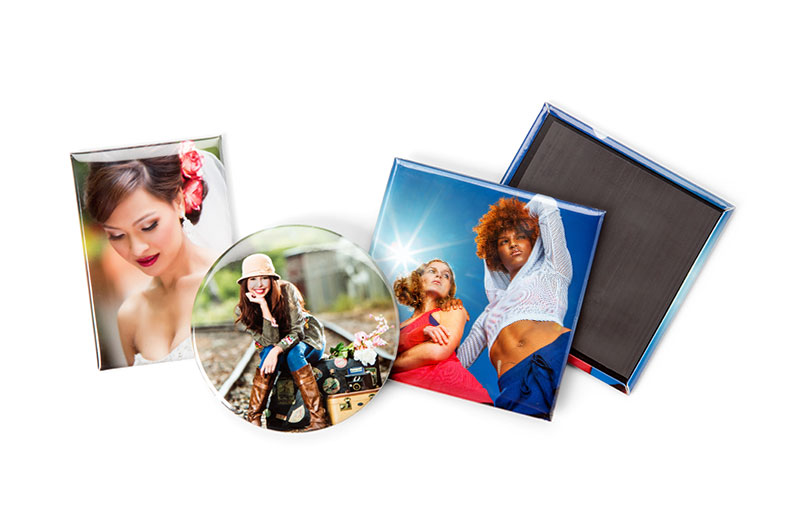 Photo Magnets
Photo Magnets will deck the fridge in mini square, rectangular and circular sizes.
Order Now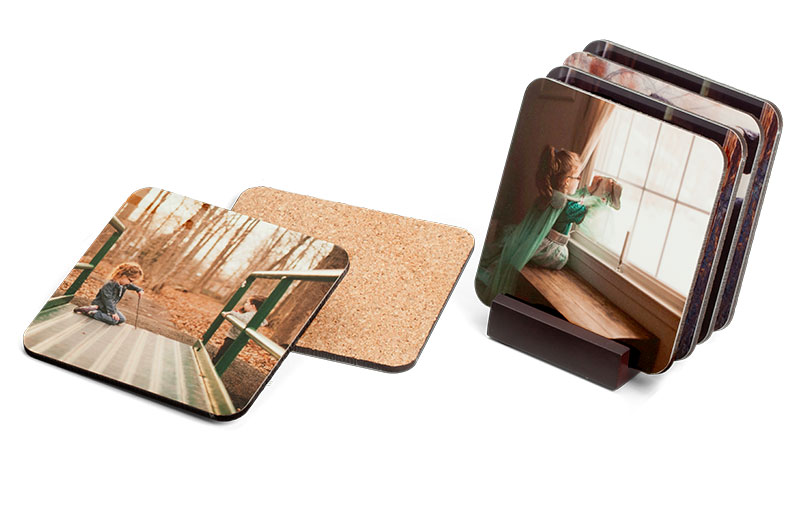 Coasters
Personalized cork-bottom Coasters are available individually or in a pack of 4 with an optional slotted holder.
Order Now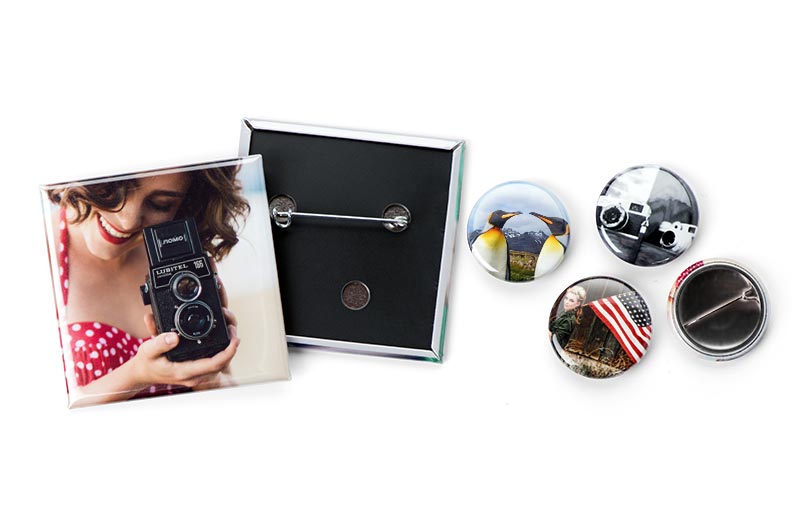 Novelty Button Pins
Go with customized Button Pins for fun little favors or branded swag!
Order in Bay ROES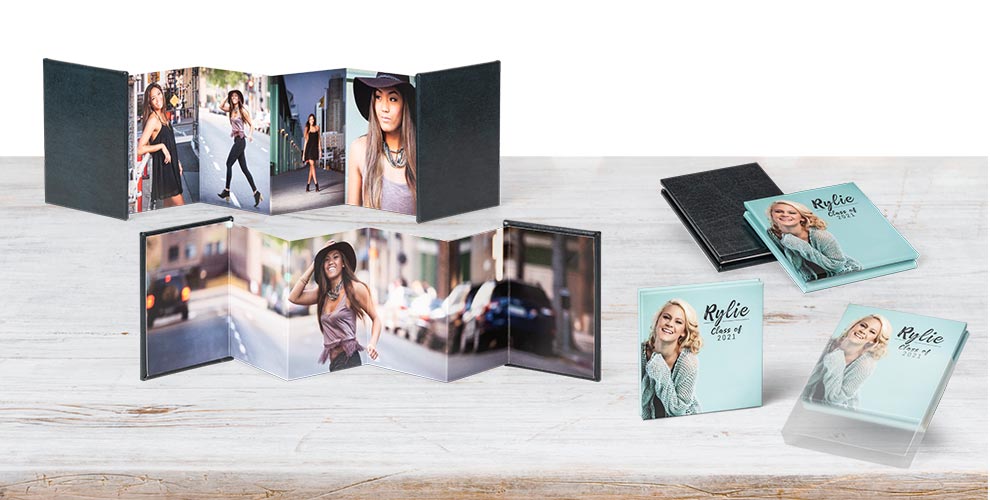 Mini Accordion Wave Books
Stash a photo gallery in your pocket, purse, or bag! 2.5x3.5" or 3x3" Wave Books come with 10 image panels
and a photo-or fabric-wrapped cover.
Order in Bay ROES
Every Photo Makes a Memorable Gift
We offer a wide variety of unique photo products that you can creatively personalize as gifts for your
clients or loved ones. Leave a lasting impression with gifts that keep on giving!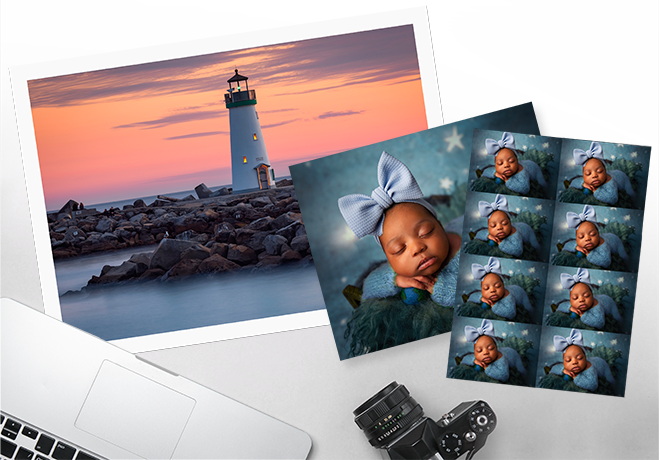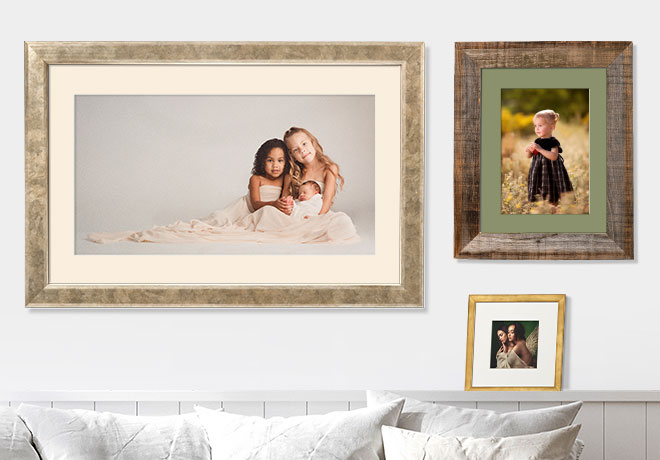 Framed Prints for the Ultimate Wow
With over 80 frame mouldings and 13 Mat colors, you can get creative while elevating your print display. Framed Prints are impressive gifts that show your thought put into every detail.
Order Now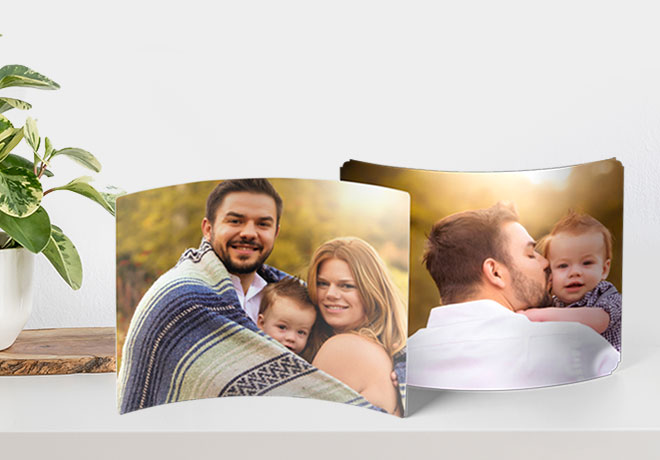 Curved MetalPrints Stand On Their Own
Curved MetalPrints are a popular, contemporary way to display images on the tabletop or bookshelf. Your images take on an edgy style when you get with the curve!
Order Now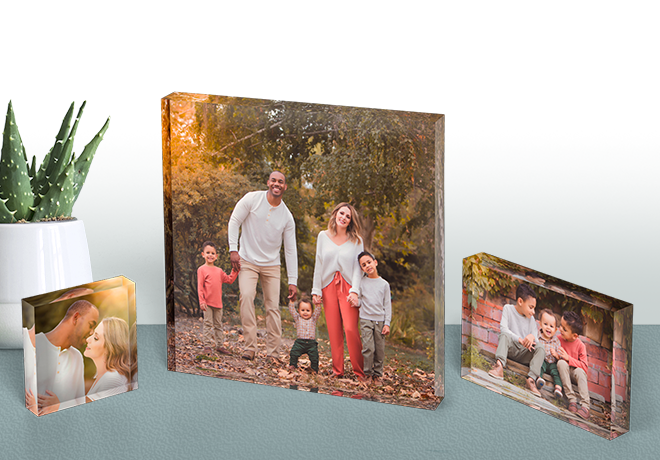 Acrylic Blocks with a Polished Touch
Our Acrylic Blocks are an industry-favorite for their unique construction, sleek dimension and modern style. Acrylic Blocks sell themselves, and make stunning gifts in sizes up to 10x10".
Order Now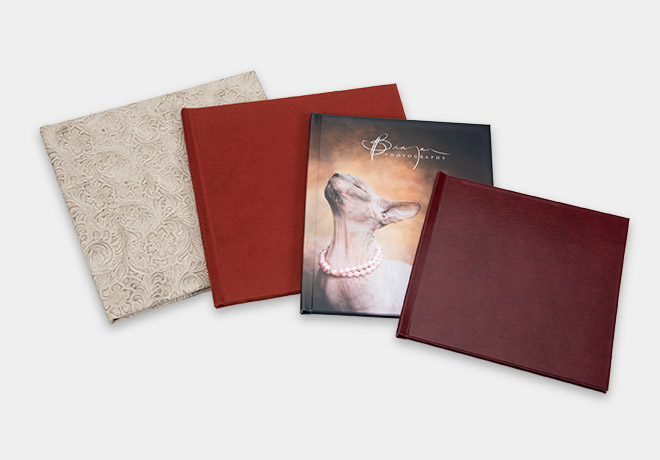 Look for more holiday inspiration on the blog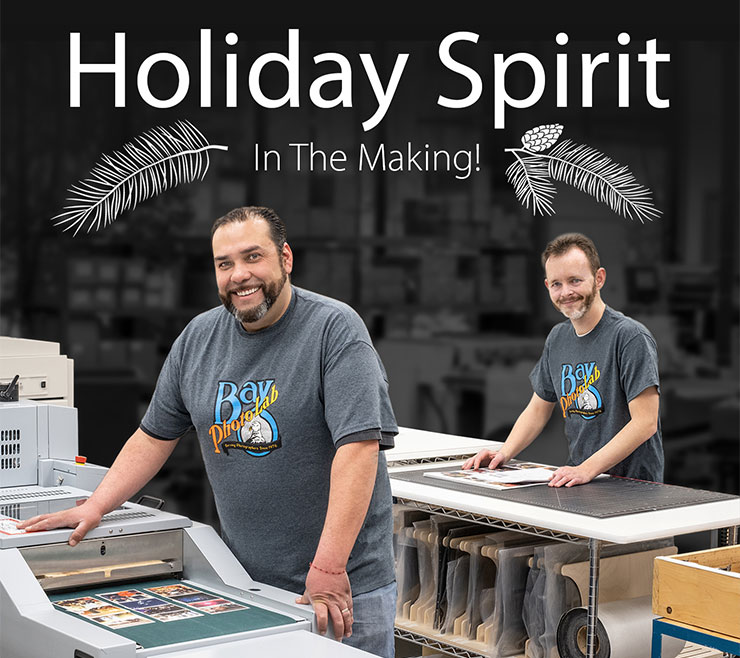 How Holiday Spirit Is Made At Bay
Over the decades, we've come to understand that dedication ultimately starts at the heart of our team. We understand...
Keep Reading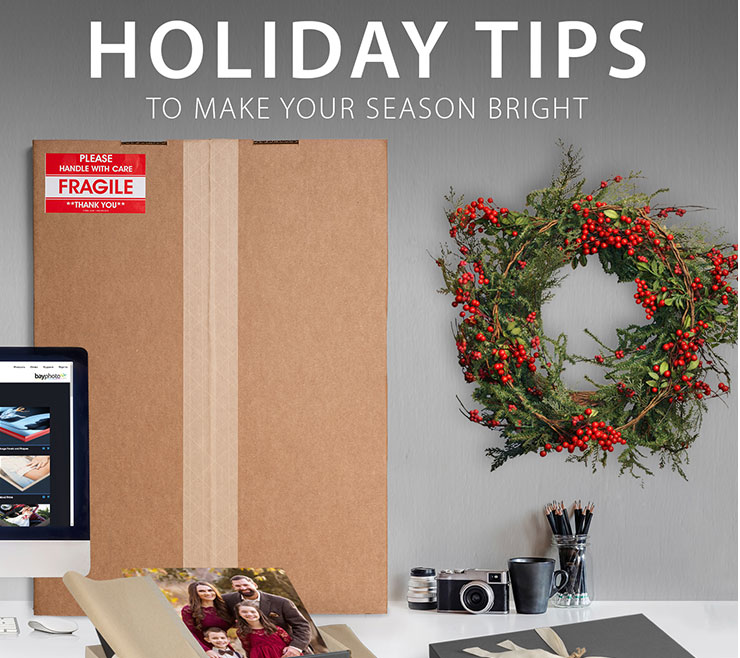 Holiday Tips to Make Your Season Bright
It's that time of year when we realize how fast time has flown by, and before we know it we'll be putting gifts under the tree...
Keep Reading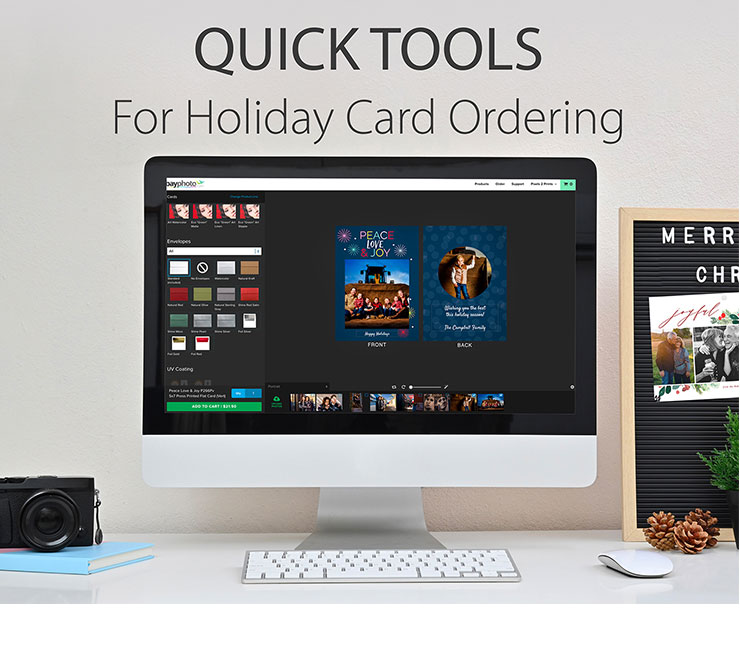 Quick Tools for Holiday Card Ordering
Let our Card Builder do the work. NEW Design and Ordering Features Online. Fall mini sessions are in action, and so are the new Holiday Card design filters...
Keep Reading
Ordering
All of our ordering tools feature free templates and drag-and-drop ease for Windows and Mac users.

Online Ordering
Quick & easy ordering from your web browser

Desktop Ordering
Full of powerful features + quick volume ordering for Power Users