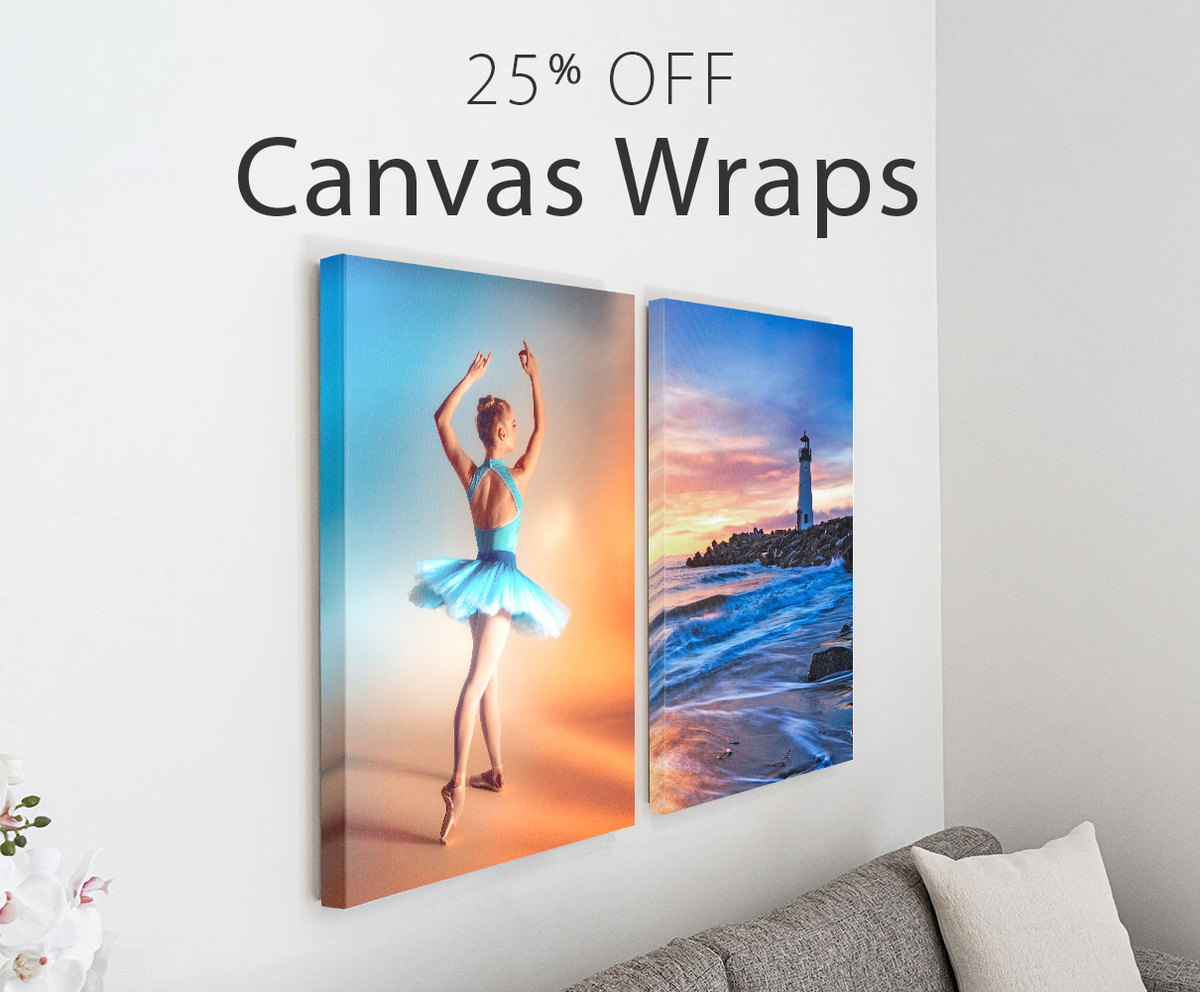 25% Off
Fine Art Canvas Wraps!
Our professionally crafted Fine Art Canvas Wraps are stretched to perfection and delivered ready-to-hang right out of the box! Choose from 3 thicknesses, 3 surfaces, 2 laminates, 6 border effects, 3 backing styles, and 14 optional Float Frames.
Valid 5/17/2022 - 6/2/2022 for unlimited quantities of Fine Art Canvas Wraps with or without Float Frames. Offer is not valid for other types of Canvas Prints including (but not limited to) Wall Clusters and Splits, Photographic Canvas, Canvas ThinWraps, Canvas Board, and Loose Canvas. May not be combined with any other offer.
Use promo code

25WRAP

| Expires

6/2/2022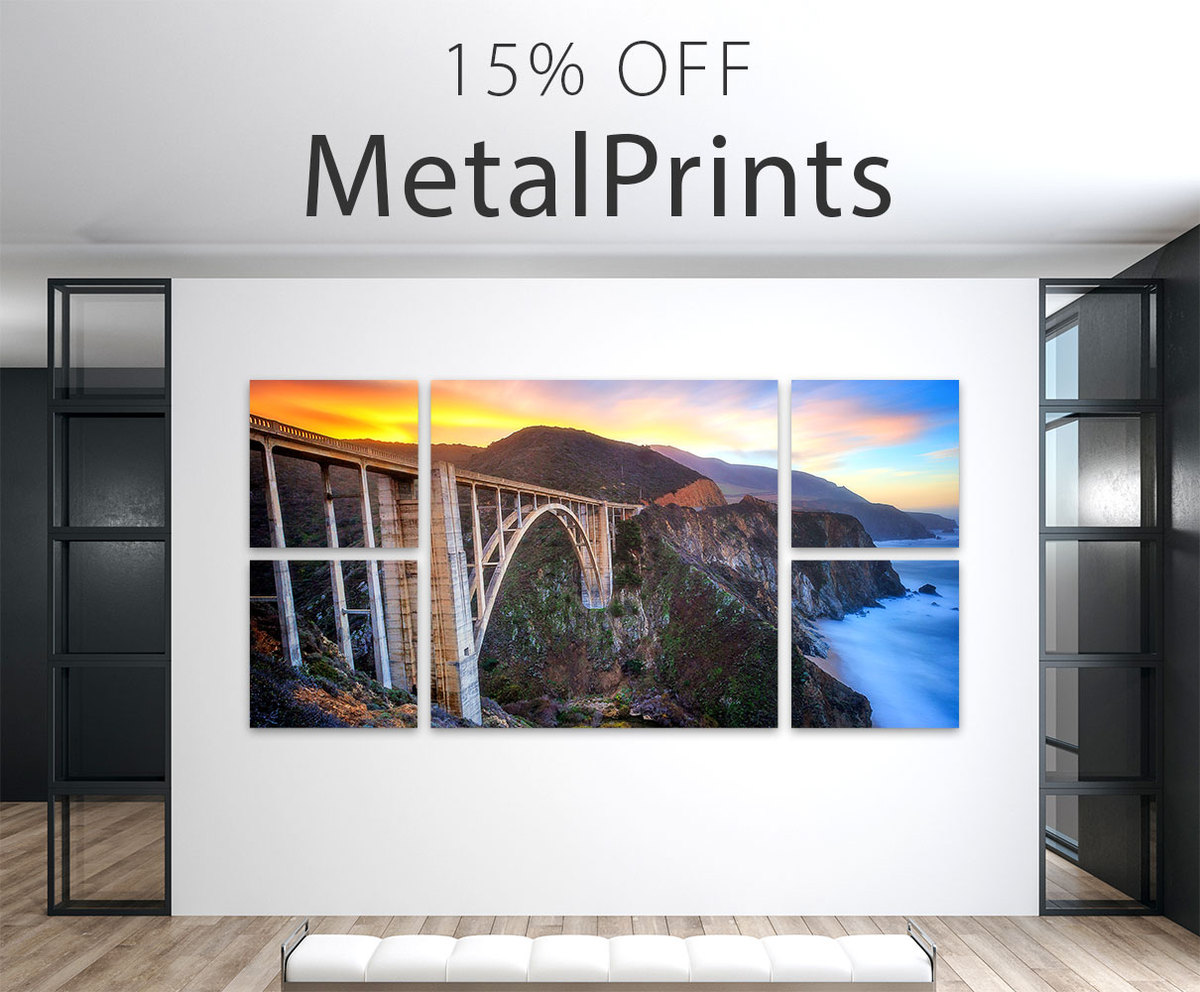 15% Off
MetalPrints!
MetalPrints are brought to life when infused with your images. Favored for their vibrancy, wide array of display options, cleanability, durability, and longevity, our MetalPrints are sure to impress any client or viewer!
Valid 5/10/2022 - 5/26/2022 for Single, Double Float, and Creative Edge MetalPrints and their corresponding Framing and Mounting Options, as well as CollageWall® displays and Clusters and Splits made from MetalPrints. Prints on Metallic Surface Photo Paper are not included. May not be combined with any other offer.
Use promo code

15MET

| Expires

5/26/2022
25% OFF YOUR FIRST ORDER!
Welcome to Bay Photo! We have worked tirelessly for over 44 years to provide photographers with the highest quality professional photo products available. We encourage you to browse all of the ways you can give your images and artwork a truly remarkable presentation. When you're ready to order, sign up for your free Bay Photo Account and check your email for the promo code to save 25% off!