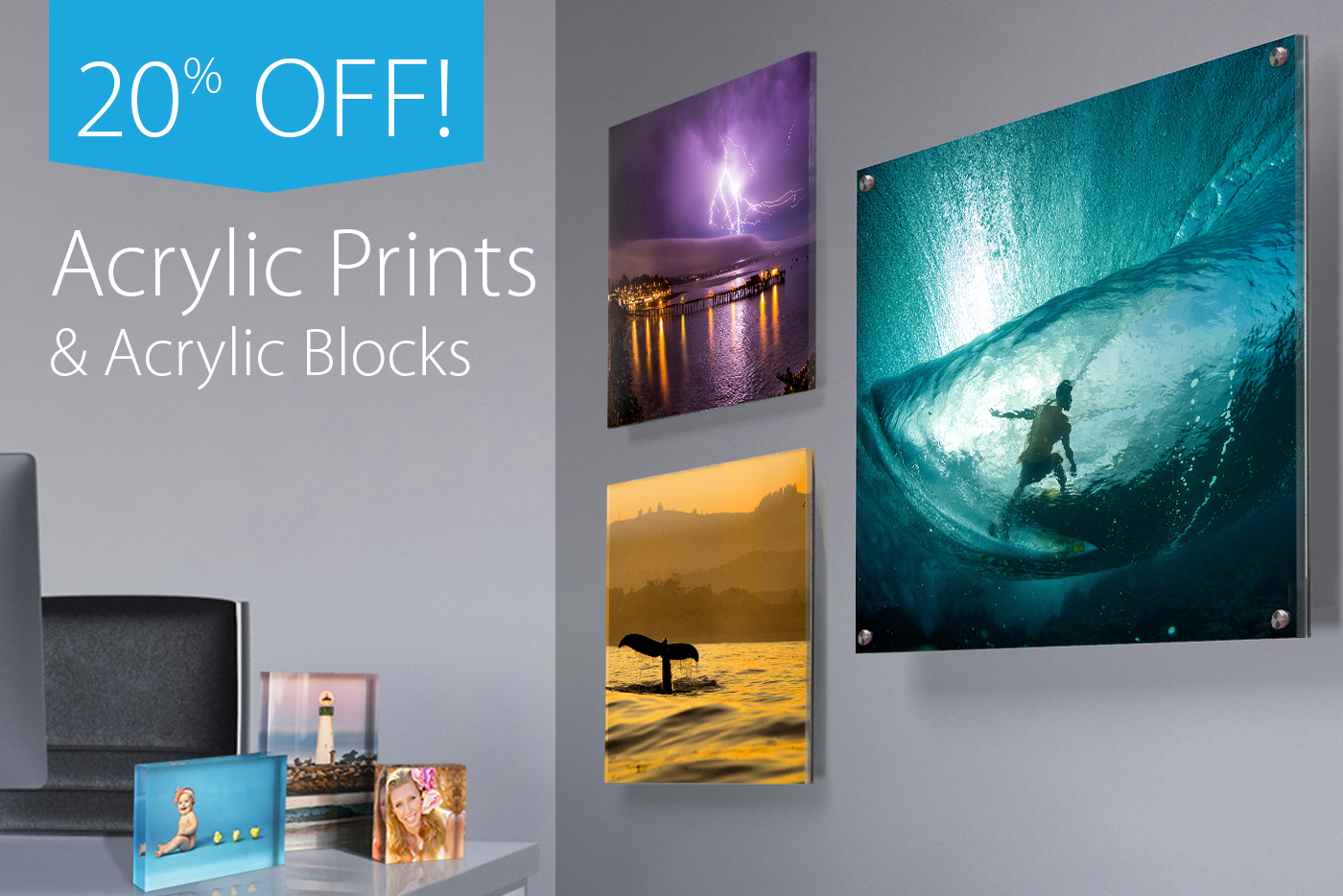 20% Off
Acrylic Prints!
Acrylic Prints are vivid photo prints face-mounted to 1/4" or 1/8" polished acrylic, with optional DiBond backing. Offered in sizes 4x4" to 43x96" with a variety of modern display options and your choice of traditional Glossy or NEW Non-Glare finish. Acrylic Blocks feature 1" polished acrylic and are perfect for displaying on any flat surface.
Valid 9/10/19 - 9/26/19 for unlimited quantities of Face Mounted Acrylic Prints and Acrylic Blocks; not valid for MetalPrints with Acrylic. May not be combined with any other offer. Normal shipping and handling charges apply. Discount will be reflected on final invoice.
Use Promo Code:

20ACR

Expires:

9/26/19
24 Hour Sales on
Facebook & Twitter
Do you LIKE us? Do you FOLLOW us? We recommend it, because we announce a special 24 hour sale every week exclusive to our fans on Twitter and Facebook! So far we've featured amazing deals like 1/2 off MetalPrint Sample Packs and 50% Off 8x10 prints. Don't miss the next one...
Get News & Offers Delivered to Your Inbox
Sign up for Bay Photo Lab's email newsletter, and get info about Bay Photo's offers, events, and new products delivered directly to your inbox.





Sign Up for News & Offers