Perfection in its printed form.
It's in the name. Epic Prints are made from prints on Fujiflex silver halide photographic paper with up to 610dpi resolution, for high-precision clarity that's as close to "perfect" as print gets. Mounted to aluminum for a sleek profile, and a flawless presentation.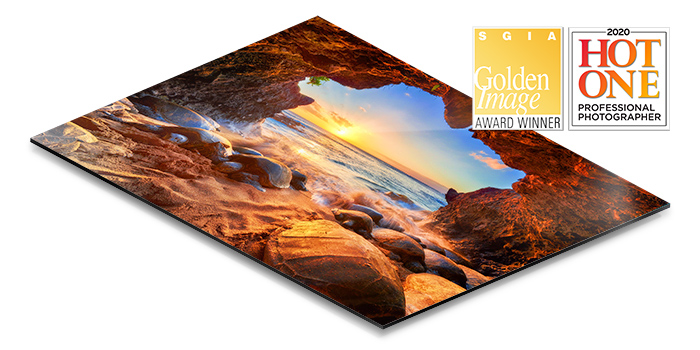 Anatomy of an Epic Print
Epic Prints consist of a fine art collector-level print on Fujiflex Crystal Archive Photographic Paper mounted on sturdy Aluminum Composite (ACM) which provides a sleek look and substantial feel. Finally, we add a thick High Gloss or Satin Finish to further bring out the epic qualities of the image.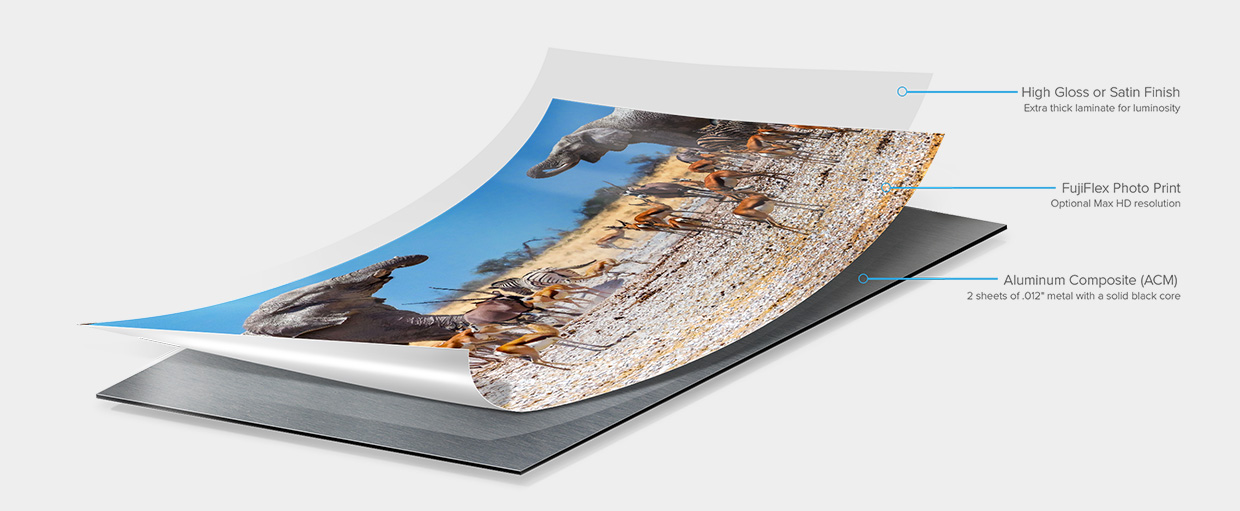 The Finest Image Quality
We chose Fujiflex Crystal Archive Photographic Paper for our Epic Prints because of its gallery-level color and unparalleled richness and depth. To take your image off the charts, we offer a Max HD 610dpi printing option, with more than 4x the resolution of a traditional Photographic Print.

Mounted for a Sleek Presentation
Epic Prints are mounted on Aluminum Composite (ACM) made from 2 sheets of .012" metal with a solid black plastic core, which contributes to the substantial and refined feel.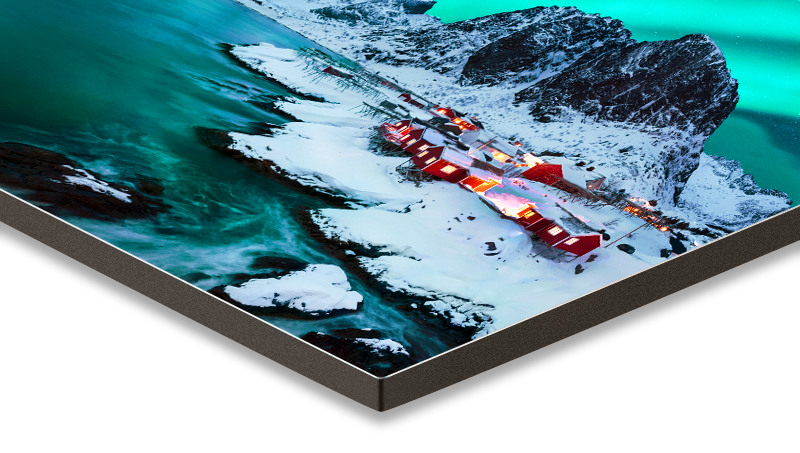 Display Options
Choose from a variety of quality wood and metal mouldings made into frames especially for your prints.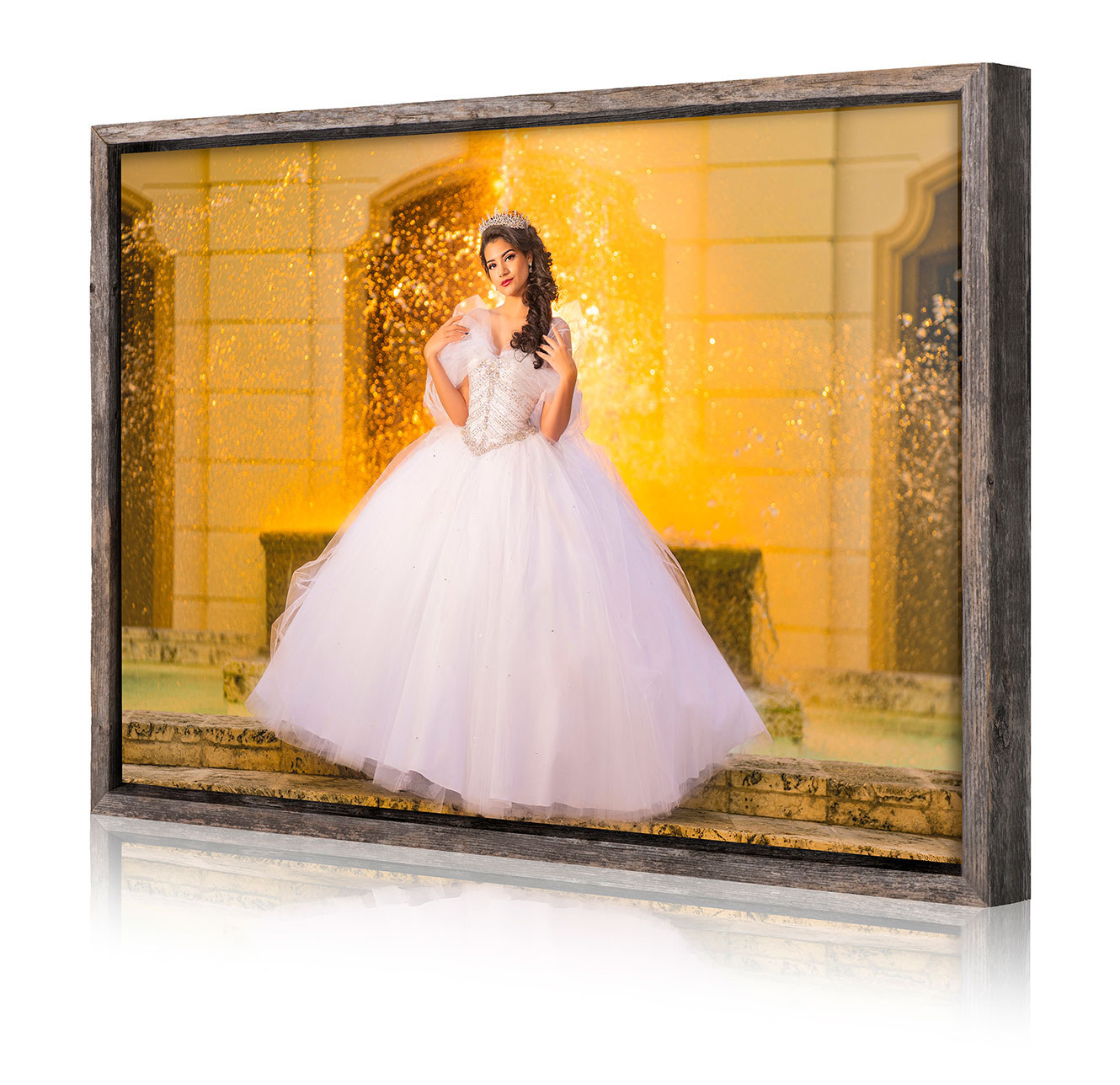 Handcrafted in Your Choice
of Finishes
Each moulding is carefully inspected to meet the gallery quality you expect from Bay Photo. Choose from modern, rustic, and gallery-style mouldings in natural solid wood with a rich finish and grain, as well as aged reclaimed barnwood and sleek metal styles. You're sure to find the perfect style to suit your image and decor.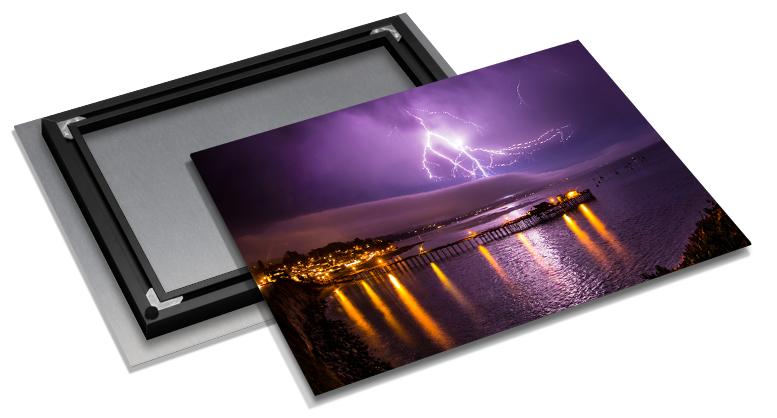 Inset Metal Frames
Available in 3 styles, Inset Metal Frames are easy to hang with the included French Cleat and hardware.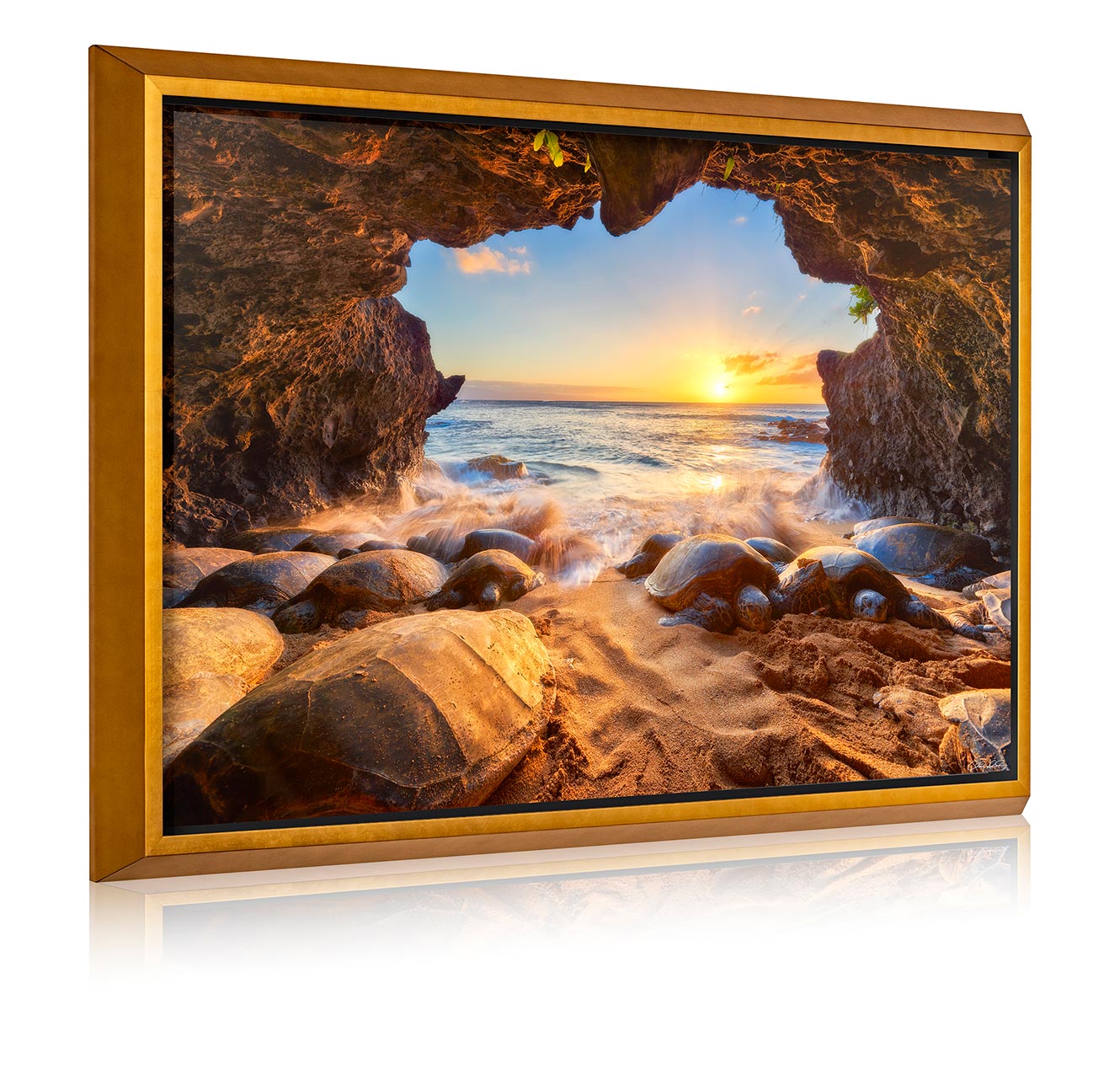 Float Frames
Epic Prints are combined with a recessed Float Frame for a perfectly finished and unique display.

Your Art, Your Signature
Add your signature to your prints, from anywhere! Provide us with a digital file of your signature or logo, and our auto-pen can sign your MetalPrints, Epic Prints, or Canvas Prints for you using real ink, making it look like you signed them yourself. This is the perfect solution for artists who want to sign their work, but also want to use our drop shipping service. Currently available for orders placed through Bay ROES only.
Choose From 4 Ink Colors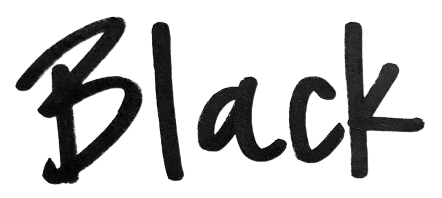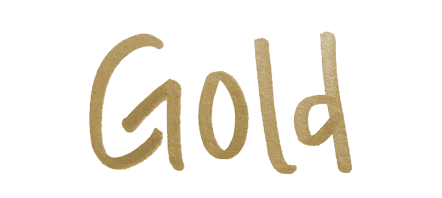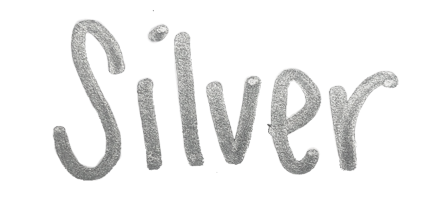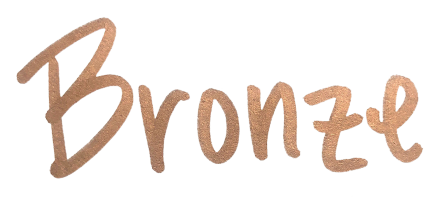 How the Signature Pen Works
First, upload a scan or photograph of your signature or logo in Bay ROES
We will then set up your signature file in our system for a one-time $51.50 set up fee
Once your signature is set-up, simply select the options for the signature when you order your print in Bay ROES
Location options: Lower Left or Lower Right, on Front of print
Ink color options: Black, Gold, Silver, and Bronze
Width options: 2, 2½, 3, 3½ or 4 inches
Signature Pen service is $24.99 per print
Gift Notes for a Personal Touch
Gift Notes are printed single-sided on 5x7 white stationary paper with your artwork or text. Perfect for when you want to feature a special greeting, promote your brand, or even include your invoice in a drop-ship order going directly to your client. Gift Notes are currently available for orders placed through Bay ROES only.

5x7 Gift Note - Your File
Custom printed in full color using the artwork you provide.
Upload your artwork file in the "Add a Gift Note" option in the Cart area of Bay ROES
We accept 8-bit sRGB JPEGs or PNGs
For best results, size your file to at least 4½x6½" at 300dpi
Designs are not printed full bleed; Gift Notes are printed with a 1/4" white border
We print black and white or full color
$3.25 each (one Gift Note per order)
5x7 Gift Note - Text Only
You type your message, we deliver it printed in simple and elegant black text.
Type your message into field provided in the "Add a Gift Note" option in the Cart area of Bay ROES, using returns where you want multiple lines
Text will be center justified on the paper
Text will be printed black in Goudy Old Style (shown on right, above), a simple and elegant font that suits any message
Font size varies depending on the amount of text and lines (the more characters or lines, the smaller the text)
$3.25 each (one Gift Note per order)
Epic Prints on Aluminum Composite (ACM)
Prices include your choice of High Gloss or Satin Finish. Maximum HD Silver Halide is in addition to the print price. Due to shipping requirements and the potential for damage, all Epic Prints over 40" must be crated.
Custom Sizes
Epic Prints can be custom made in any size between 4x4 and 45x93.

Order a Custom Size Online Now
How to order Custom Sizes Online
Click here and enter your Size in the fields provided.
Select your options and click the Order Online Now button.
How to order Custom Sizes in Bay ROES
Launch Bay ROES and select the Epic Prints catalog.
In the Epic Prints tab, select Custom Size Epic Print from the list of available products.
Select your Epic Print options from the Options Palette, and follow the instructions provided to submit your image.
Ordering
All of our ordering tools feature free templates and drag-and-drop ease for Windows and Mac users.

Online Ordering
Quick & easy ordering from your web browser

Desktop Ordering
Full of powerful features + quick volume ordering for Power Users