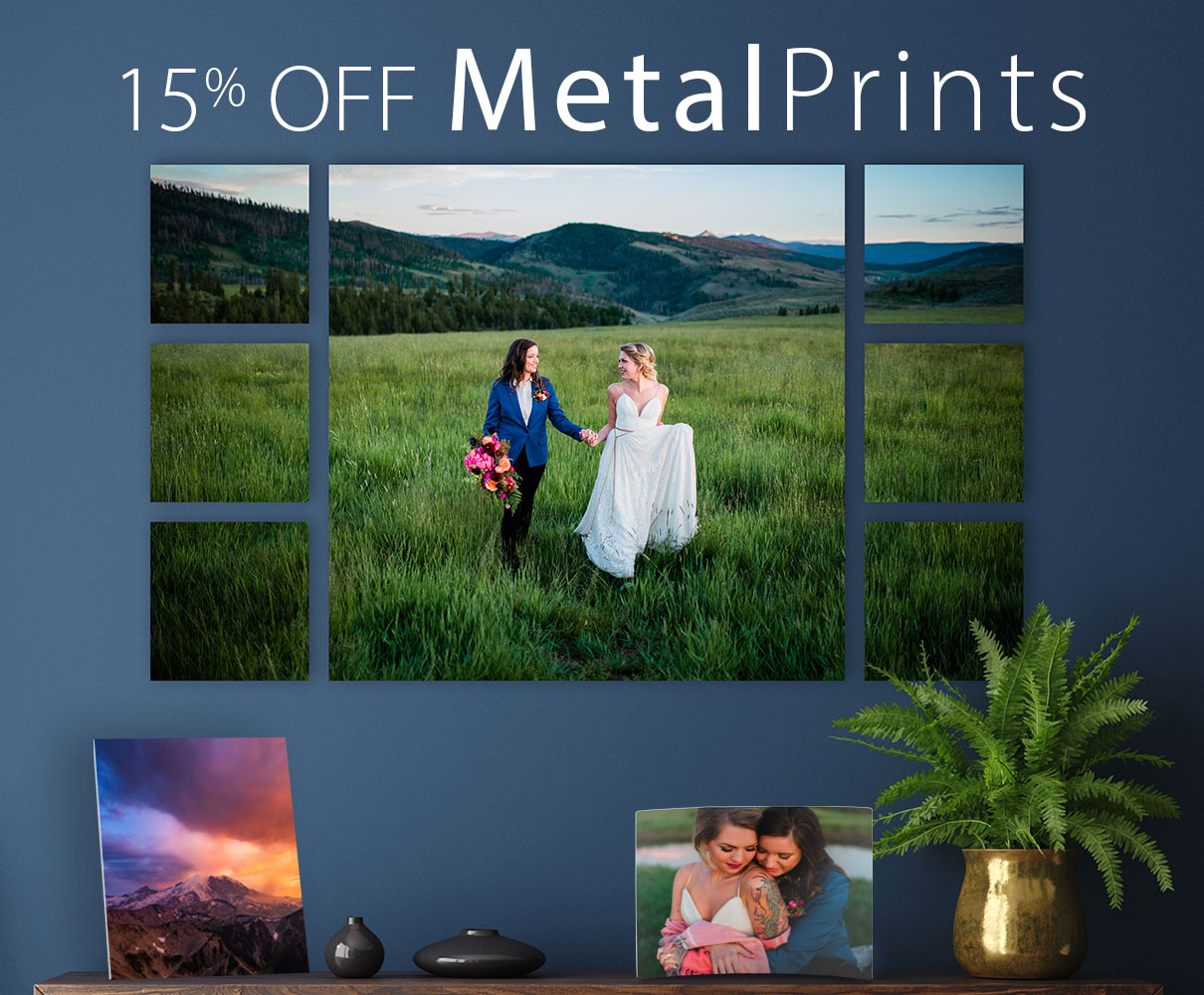 15% Off
MetalPrints!
Durability meets vibrant beauty! Our MetalPrints have remained unrivaled since we put them on the map. Known for their luminescence, wide array of display options, durability and longevity, MetalPrints are sure to impress any client!
Valid 10/19/2021 - 11/4/2021 for Single, Double Float, and Creative Edge MetalPrints and their corresponding Framing and Mounting Options, as well as CollageWall® displays and Clusters and Splits made from MetalPrints. Prints on Metallic Surface Photo Paper are not included. May not be combined with any other offer.
Use promo code

15MET

| Expires

11/4/2021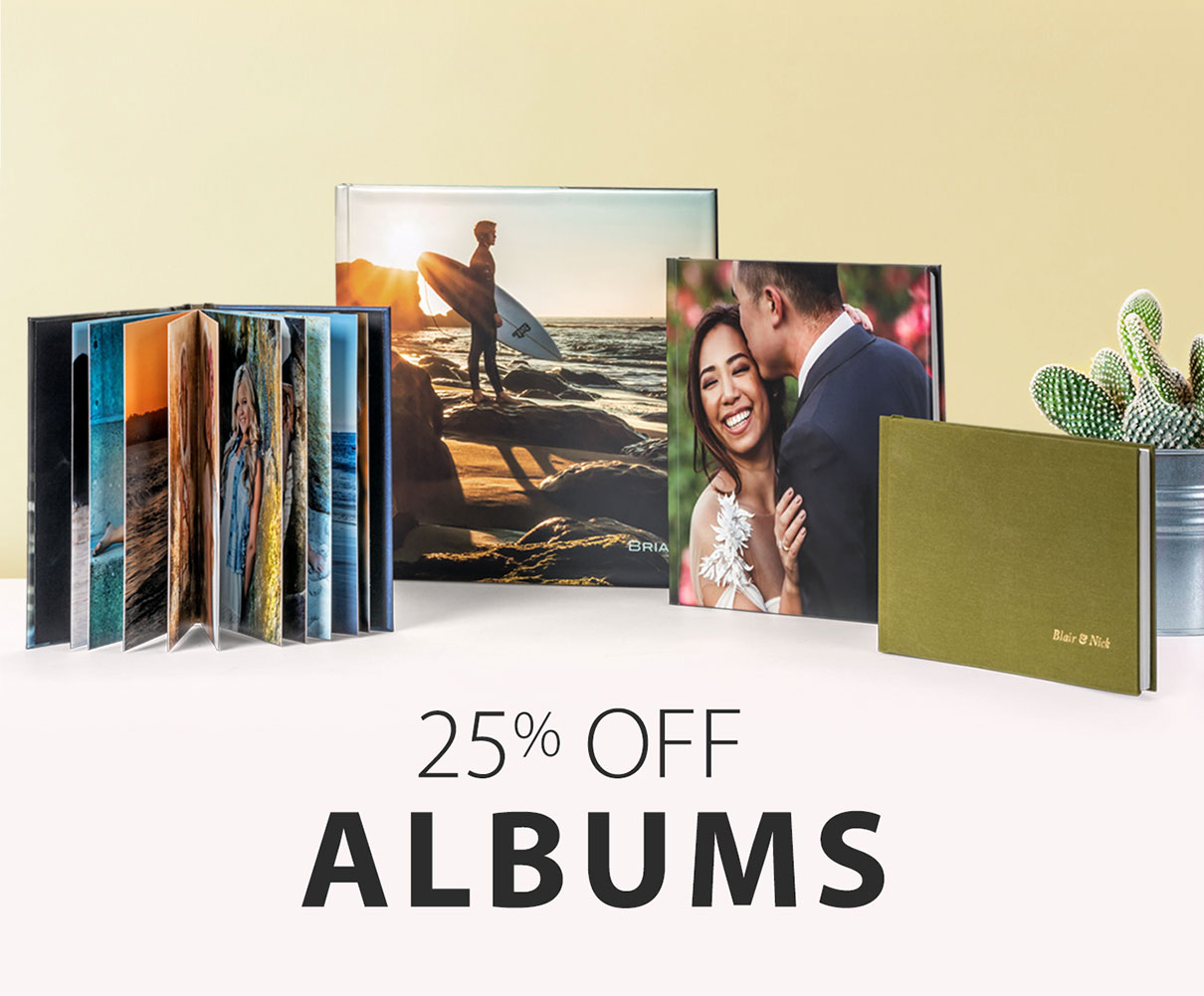 25% Off
Albums!
Our Pacific, Sunrise and Softbound Albums offer a full range of heirlooms to include in your client packages, or as companion albums, premium portfolios, and more. Compare the details that distinguish each Album.
Promo code valid 10/12/2021 - 10/28/2021 for Pacific Albums, Sunrise Albums, and Softbound Albums with any combination of Page and Cover Options. Cannot be combined with any other offer.
Use promo code

ALBUM25

| Expires

10/28/2021
25% OFF YOUR FIRST ORDER!
Welcome to Bay Photo! We have worked tirelessly for over 44 years to provide photographers with the highest quality professional photo products available. We encourage you to browse all of the ways you can give your images and artwork a truly remarkable presentation. When you're ready to order, sign up for your free Bay Photo Account and check your email for the promo code to save 25% off!
Want more Great Offers from Bay Photo?
Bookmark this page and visit frequently to see current and active promotions, coupons and discount codes. We also encourage you to subscribe to our email list, or follow us on Facebook, Twitter, and Instagram for the latest news and savings!
Stay Informed!
Join our creative and unique community to keep informed with up-to-the-minute news, offers, and inspiration from Bay Photo and the amazing industry we belong to.
Follow Us
For news, inspiration, and offers! We also welcome you to share your ideas, images, and finished masterpieces.
Join Our Email List
For offers, photo education, events, and new product announcements delivered right to your inbox.
Sign Up for News & Offers